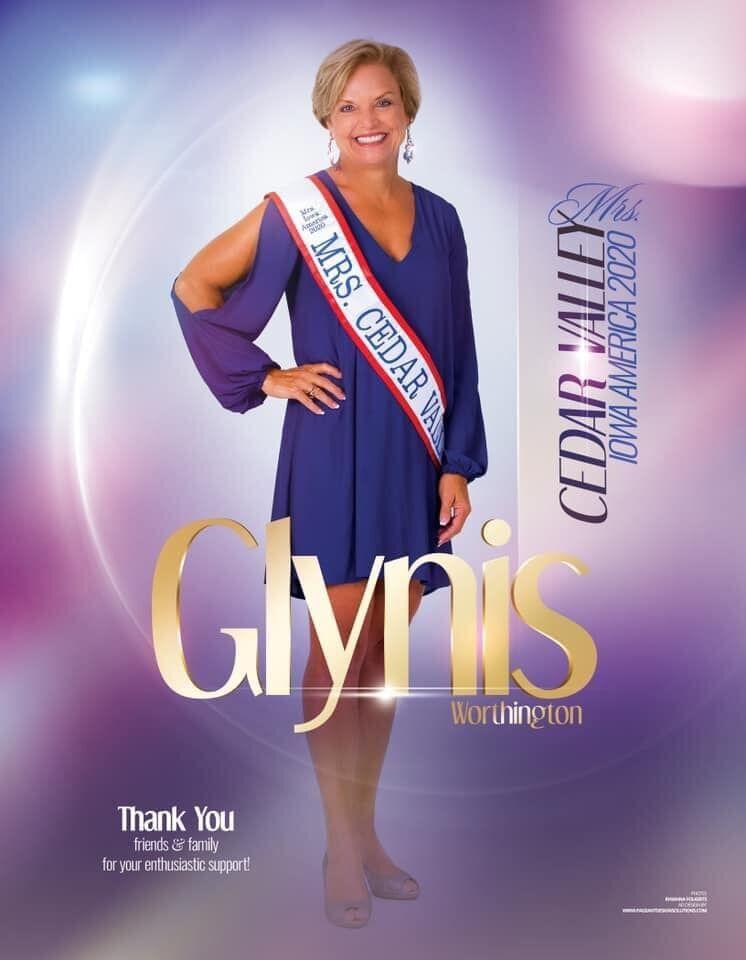 CEDAR FALLS — Forty years after being named Pancake Queen at Centerville's Pancake Day, Glynis (Houser) Worthington returns to the pageant circuit in Sunday's Mrs. Iowa contest.
"It is the exact same format as Pancake Queen was all those years ago," Worthington said, with an interview, bathing suit and evening gown components. "That's what they required of us at Pancake Day in 1980, as well."
Worthington came by her 1980 title on a bit of a whim. She grew up in Grinnell but often visited her grandparents' farm near Moulton. Then, when she was a freshman in college, her parents moved to Appanoose County and she spent the following summer living with them and working at a restaurant on Rathbun Lake.
During one of her shifts, the man that had served as the contest's master of ceremonies for years came in with his wife and another couple. Upon spotting Worthington, he told the restaurant manager he wanted her in the pancake contest in the fall.
"He wouldn't give me my last paycheck until I came back for the contest," she reminisced.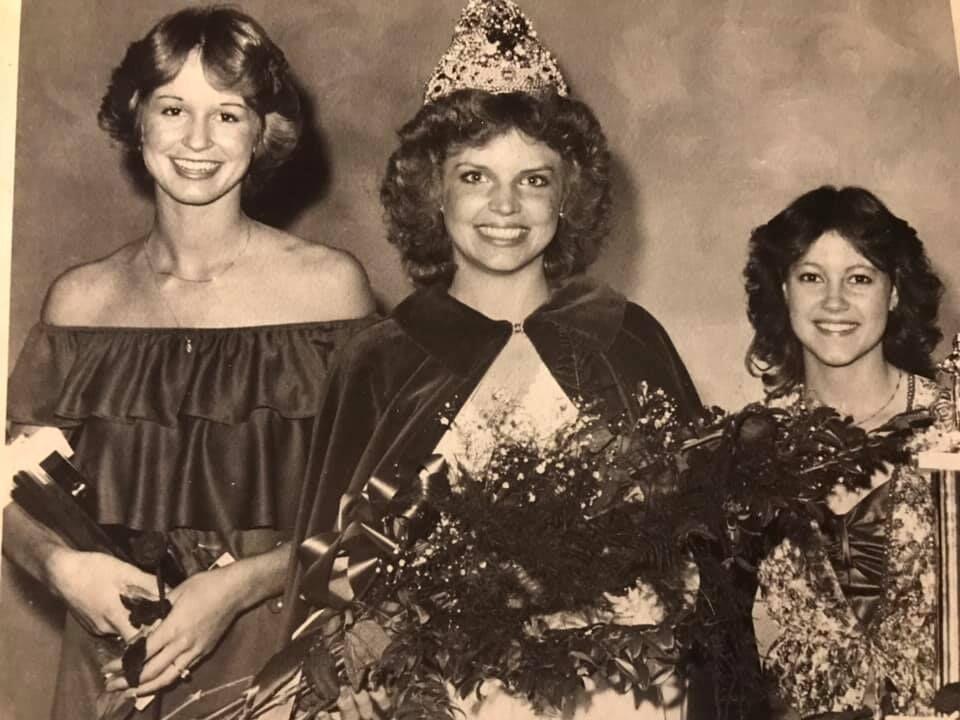 She remembers competing in a field of about 14 contests; her number was seven. She wore her prom dress from the 1979 prom in Ankeny, which she still has to this day.
"I was shocked and over the years have become absolutely delighted that I won," Worthington said.
The moment the true meaning of the title clicked with her came later in the year. She had driven down to Centerville from Iowa State University to attend a banquet as Pancake Queen. Several other queens representing areas of agriculture were also there. "We were all announced and the man that introduced us was delighted that we were there," Worthington said. "That's when I knew this stuff matters."
She hasn't been on the pageant circuit since. Instead, she's pursued various degrees, including an MBA and worked for five years. Her husband was also in a very competitive and intense field. "We were killing ourselves trying to work for this big American dream," she said.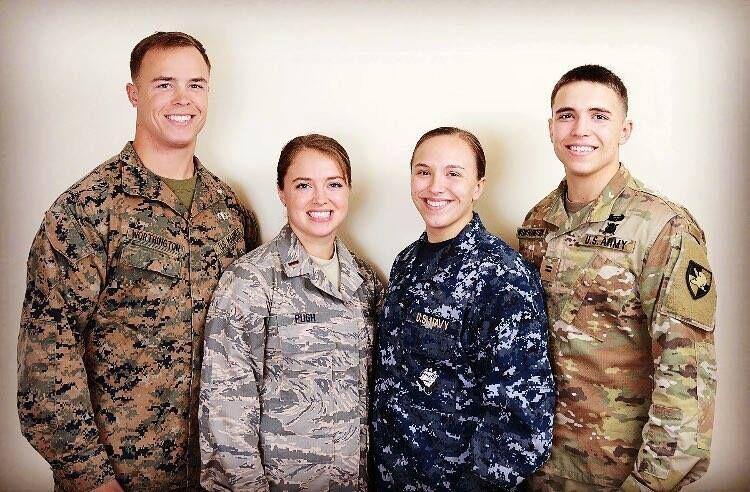 With small children at home, she left her job to stay home with the kids. She did that for 20 years. Her four children range in age from 21-28, with all four having served in the military — all in different branches. Her two daughters are still active.
Now, she is pursuing a doctorate at UNI in health, recreation and community service (similar to sports science) studying the positive effects movement can do for those ages 50-plus. She was working on her dissertation with COVID-19 struck and slowed it down.
In fact, it slowed Worthington down in general.
"I usually go 120 miles an hour; this has slowed me down to 80, some days 50," she said. "COVID has taught me to slow down a little bit."
During the pandemic, she's gotten out some old photo albums and began reminiscing. "Being able to mark time in novel ways with events as markers is pretty cool, and we need to keep that," she said. "If we don't hang onto those traditions, they're going to go away."
But the pandemic has also caused frustrations for her. The Cedar Falls resident had been planning on competing in the Senior Games in track and field, but it got canceled. "I remember I was frustrated with that," she said. "It's very helpful for me to have something to train for to keep me motivated."
Her husband said, "Why not run for Mrs. America?"
"I got wild and decided to try for Mrs. Iowa," she said. The age cap had been 59, so she had put it out of her mind. Updated guidelines have changed that age to 99. Most of the contestants are in their 20s and 30s who are married and enjoy the pageant scene (for Miss America, you must be single, she said). "Probably one of the contestants could be my daughter."
But she has more vision behind her intent to run. She said there hasn't been a competitor from her part of the state for some time, and she wants to see that change. "I'm a big nut when it comes to community stuff. I'm hoping to make this a thing for our community so there's a Mrs. Cedar Valley that competes in Mrs. Iowa each year. That would be my dream," Worthington said.
In fact, with low participation — Sunday's competition covers Iowa, Kansas and Missouri with 12 total contestants, three from Iowa — Worthington was able to self-declare her title of Mrs. Cedar Valley. "At this point, I just had to be crazy enough to raise my hand," she said. But there were still processes to go through. She had to submit a resume, and "based on the state organization's determination, I was able to compete for Mrs. Iowa as Mrs. Cedar Valley this year."
But it hasn't been a smooth ride. The pageant itself has been delayed twice due to COVID-19. It's now being held on an Indian reservation in Pittsburg, Kansas. "No governors can shut it down," Worthington said.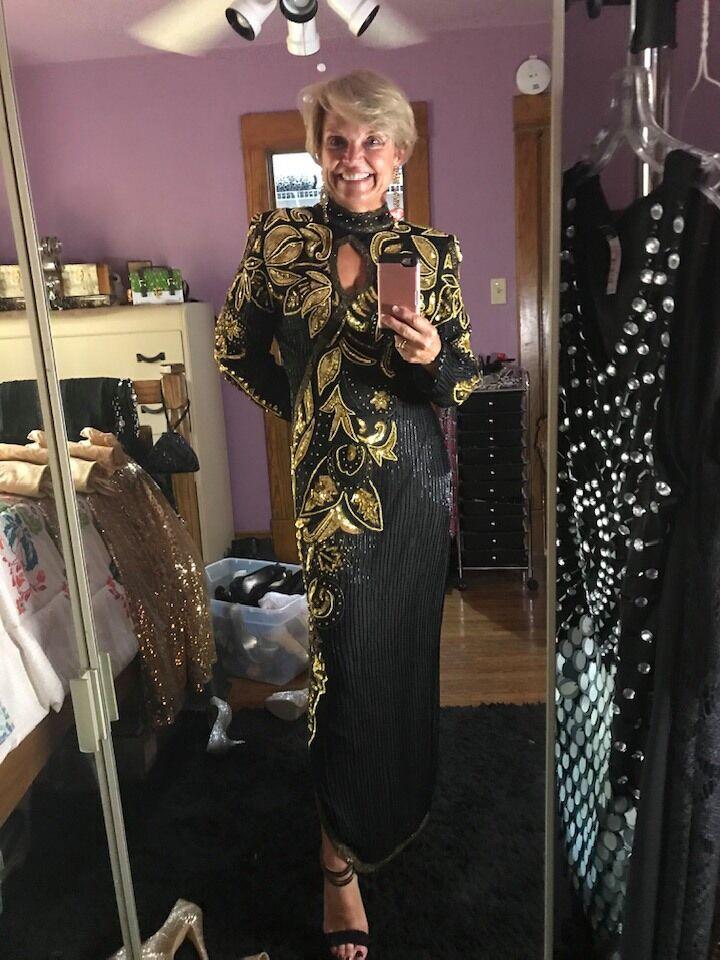 She's also bringing her personality to the competition. "I'm a big thrifter. Everything I wear is going to be thrift, no more than $20," she said. "You do not necessarily have to spend a lot of money."
But she's also taking other considerations into her planning. "It's multidimensional of not only what's stage-appropriate but age-appropriate," she said. For the interview, she's going for a "Kate Middleton stragegy" of a dress and blazer. For the bathing suit competition, she found a conservative one-piece.
But there was one aspect about the part of the competition that surprised her. "We have to bring this thing called butt glue, and you have to glue your bathing suit to your body so you don't have a Janet Jackson experience," Worthington said.
She also shared a tidbit she found about wearing high heels: take ibuprofen before you even put them on. "I don't know that I have another five or 10 years of wearing those 4-inch heels," she said about doing the pageant now.
With her lack of experience in the pageant world, a friend that works with the Miss America pageant told her to simply "go out there and own it," Worthington said.
"I'm excited. I had no idea what I was doing in the pancake contest either, but we've got to have faith, right?" she said. "There's every reason not to do it, but it sure has been fun, and it's been a great way for me to distract myself from all the other things that are going on."