ELDON — Sandbags still lined parts of downtown Eldon, remnants of a flood that almost happened. The water in the creek was lower than it was just two weeks earlier, but the river remains high. Until that changes, the sandbags may yet be needed.
Bradley Replogle didn't care a whit. For him, Saturday was all about one thing: "Candy!"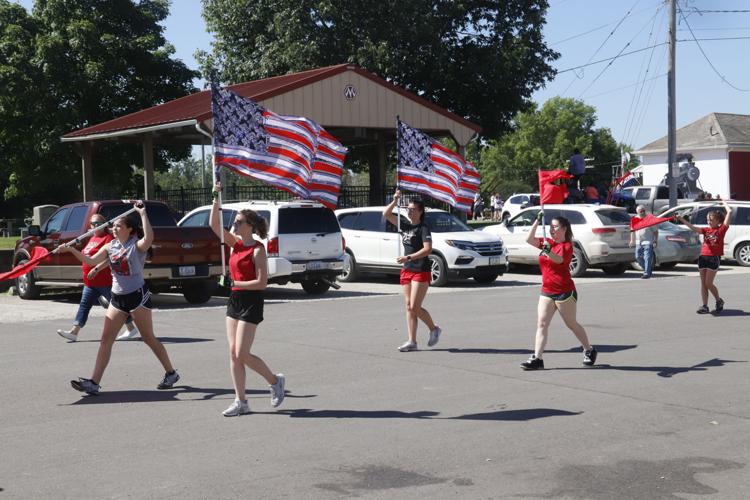 Gothic Days brings Eldon residents and others together to celebrate the town with Grant Wood's famous backdrop farmhouse. Part of the parade is a couple recreating the scene in the back of a pickup, after all.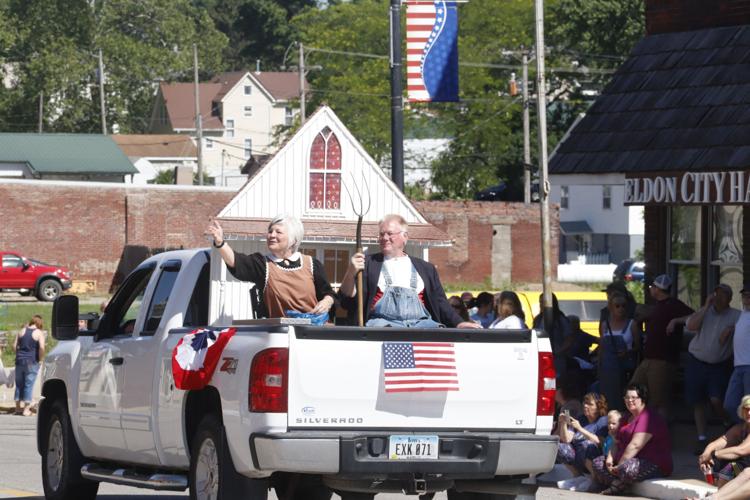 At it's heart, Saturday's parade wasn't too different from dozens of other small-town parades that take place over the course of the year. Led by fire trucks and sirens from Eldon and neighboring townships, it's a chance for the community to celebrate itself.
Clusters of people lined the route, with more setting up lawn chairs on the shady side. Summer is almost here, and the sun was beginning to get hot. That's where Bradley was.
At age 5, Bradley was focused on the candy. He didn't care much about whether he would get to see fire engines or floats. Rosaline Devore and Lilyanna Price, both 7, were about a block down. Their favorite part?
"Getting the candy!" Rosaline exclaimed without hesitation.
You don't like the rest of the parade at all?
"And the fire trucks!" Lilyanna said.
For parents, it may have been a chance to watch their children have fun. For the community, it may have been a chance to celebrate the relationships that make small town life welcoming.
But, for the kids, it was all about the candy.