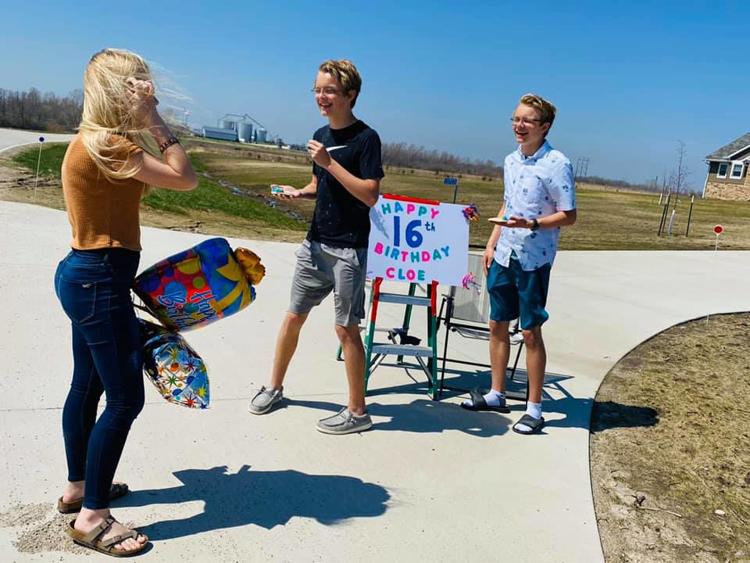 OTTUMWA — It was a sweet 16 Cloe Shaw wasn't expecting.
She was expecting to have some cake with her family and maybe have one friend over to celebrate as social distancing protocols dictate celebrations during the COVID-19 pandemic.
"I was disappointed that I wasn't going to be able to do much for my birthday, but I understood," she said.
But her family and friends had a different plan for her.
"Obviously, with all this COVID stuff going on, she wasn't going to be able to have a party," said Cloe's mom, Kim Shaw. That's when she decided to enlist Cloe's friends to create a special birthday scavenger hunt. The friends were asked to come up with riddles for Cloe to follow in order to find her friends' birthday greetings.
With a nurse and police officer for parents and an immunocompromised brother at home, it was important to keep a safe distance from friends during the greetings. "It's extra important to not put the family at risk," said Kim. "You have to be super careful about what we do."
One stop, Cloe's dance studio, included signs in the window the birthday girl viewed from the street while talking on the phone. Other friends, often in their front yards, kept a safe distance.
"The coolest part was she woke up in the morning and didn't know what was going on," said Kim.
But a note had been left for Cloe: "Today may not be perfect and not what you had planned for your sweet 16. Rarely in life do things go as planned. What I want you to remember is it's those imperfect moments that make the best memories, don't fear the unknown, and take the road less traveled if you have the chance.
"So let's begin ... today you will be given clues which you will have to use all 16 years of wit and smarts to solve."
Cloe said she got into the car to run an errand at the bank. That's when she got the first clue. "It was a riddle. It was really thought out," said Cloe. "I was really shocked, then I was really excited to figure out all the places to go. Most of them I could figure out after reading them a few times. Others I needed help with, otherwise I was going to be late for the stop."
Having just gotten her driver's license, Cloe was able to drive from stop to stop with Kim helping with navigation.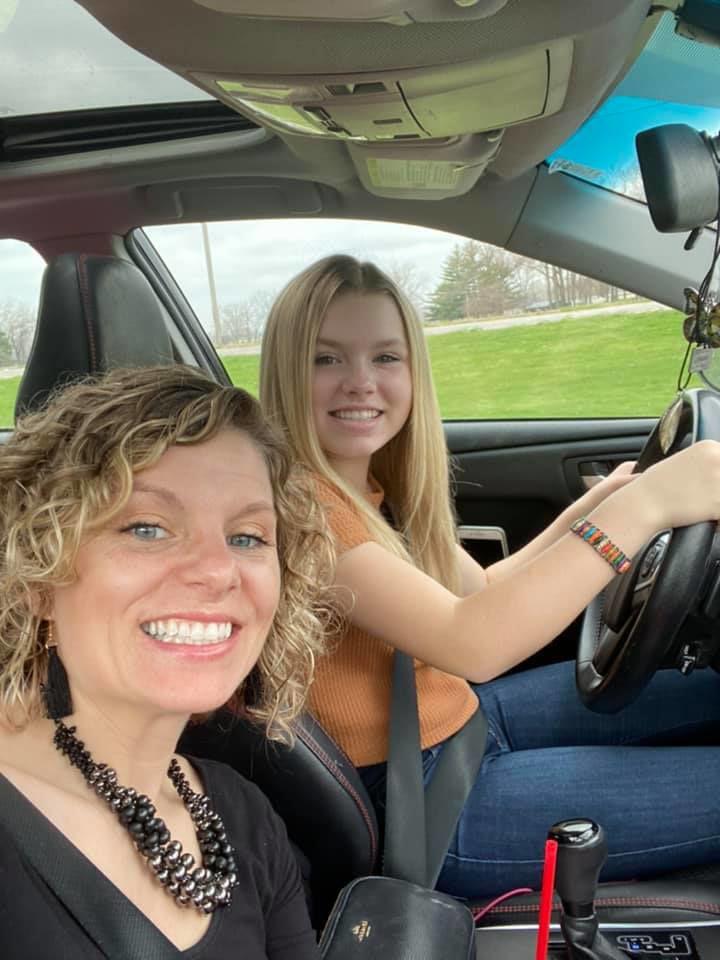 "She got to drive to each place and figure out who it was," said Kim. "That meant a lot."
"I did get lost a couple of times. After that, I got the hang of it," said Cloe. "It was a good experience."
"It was a nice way to make the best of a bad situation," said Kim. "We had cookies, we had balloons, we had everything a party has. It was just so cute. People were so creative.
"A party is about having your family and friends celebrate something with you and the experience of that. I'm really thankful everyone came together and did that for her. It was an amazing experience despite the situation. It was just what she needed."
And for Cloe, the surprise sweet 16 scavenger hunt is something she'll never forget. "It was really awesome that everyone did that for me. I was not expecting that at all. It was really fun and something I'm not going to forget anytime soon," she said. "Even though sometimes things don't go as planned, they can still be good and still make the best of it, especially when you have a family that cares so much — and friends.
"It was really, really memorable, and I'm really thankful for everyone that came together for the experience."