OTTUMWA — The potential sale of a few score square feet of grass does not, on the surface, sound like a big step for economic development. This one is bigger than it appears.
The industrial park in northwest Ottumwa and the Helgerson Flats expansion could be a major source of business growth in the years to come. Certification of Helgerson Flats helps make it more attractive to potential businesses looking at moving to Ottumwa or expanding operations.
Access, though, can be a challenge. The roads are fine for smaller vehicles like cars or even small trucks. But when a semi comes through, there are a couple of choke points where they have to make very tight turns.
One of those points, located at North Court Street and Fox Sauk Road, may have a solution. Sharon Stroh, director of the Ottumwa Economic Development Corp., said tweaking the turn could involve a deal with the Iowa National Guard.
The land under the industrial park's sign is owned by the Guard as part of the armory in Ottumwa. Changing the intersection means buying a bit of the land, and the Guard is interested in the possibility.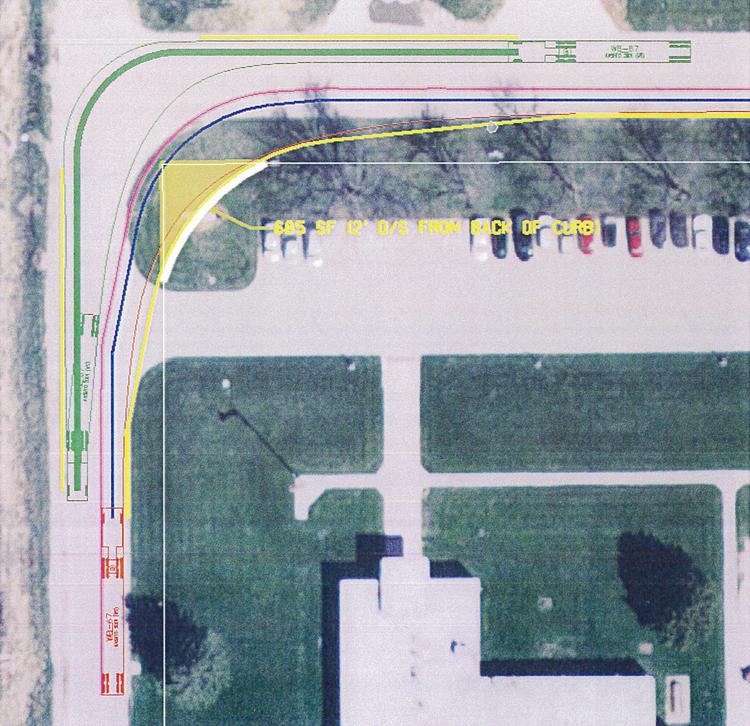 "I have a verbal agreement, but I have not submitted a formal request," Stroh said.
The idea came from one of the businesses, according to Stroh. They pointed out that just shifting the angles trucks use at the intersection could make a big difference.
The sale price has not been determined, and it comes with a couple of strings. The Guard wanted assurances any changes would not reduce the parking it has, nor would it block sight lines to the highway. Stroh said both of those requirements are easy to meet.
Other options for easing the traffic have been explored, including moving one of the entrances to North Court Street 100 yards or so to the south and extending a new road east. It works as a concept, but comes with "a pretty hefty price tag," Stroh said.
"It's a big investment to ask," she said. "Finances do rule some concepts out."
The deal with the Guard will not involve nearly as much money. Preliminary assessments show the new intersection making a more gradual turn, with more space open for trucks. The sign will move to make way.
There are still several steps to go before anything is finalized, including formal surveys of the land involved. But Stroh said she is confident enough a deal can be reached that she is comfortable with it being public knowledge.
It's a small step, perhaps, but one with big potential.