OTTUMWA — Fall foliage is usually gone by the time snow arrives in southeast Iowa. This year, though, the first accumulating snow of the season mixed with brilliant colors still on the trees.
More is on the way.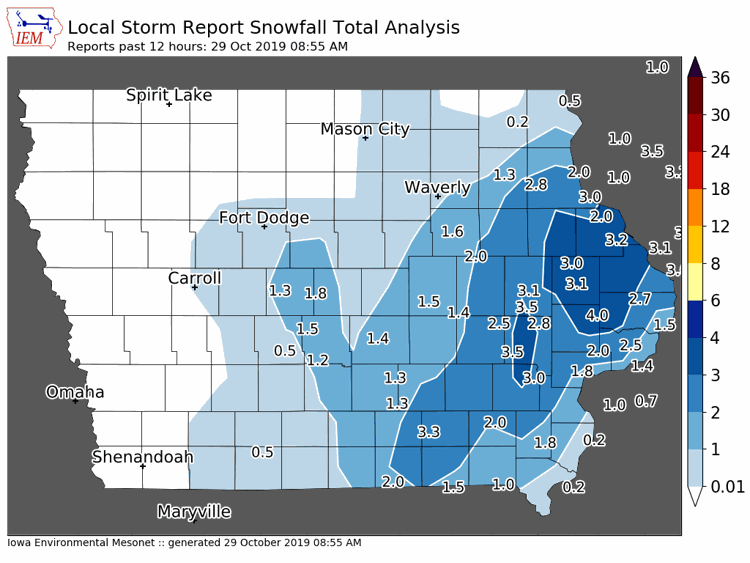 Reports from Monday night's snowfall varied even in the Ottumwa area. The Iowa Environmental Mesonet recorded totals from 1 to 2.2 inches in Ottumwa, and 3.3 inches in Blakesburg. That last was among the highest totals recorded in Iowa with this round of snow.
Rain and snow are expected to continue for the next couple days. Wednesday will flip between the two until about 8 p.m., according to the National Weather Service. At that point temperatures will drop low enough that it will become all snow — and could bring 2-4 inches before it ends Thursday.
Halloween won't be friendly to lightweight costumes, and those out trick-or-treating will want to bundle up. The daytime high will reach only the mid-30s, and the overnight low will drop to around 20 degrees.
Whatever snow arrives will not last long. Friday's high should be back around 40, and by Monday temperatures will approach 50. That's still below normal, but certainly closer than what the next couple days will bring.