OTTUMWA — Brilliant fall colors were replaced by a blanket of white for Halloween as an early-season snowstorm swiped southeast Iowa.
Ottumwa found itself at the edge of the state's heaviest band of snow, recording 4.3 inches according to the Iowa Environmental Mesonet. Jefferson County saw as much as five inches.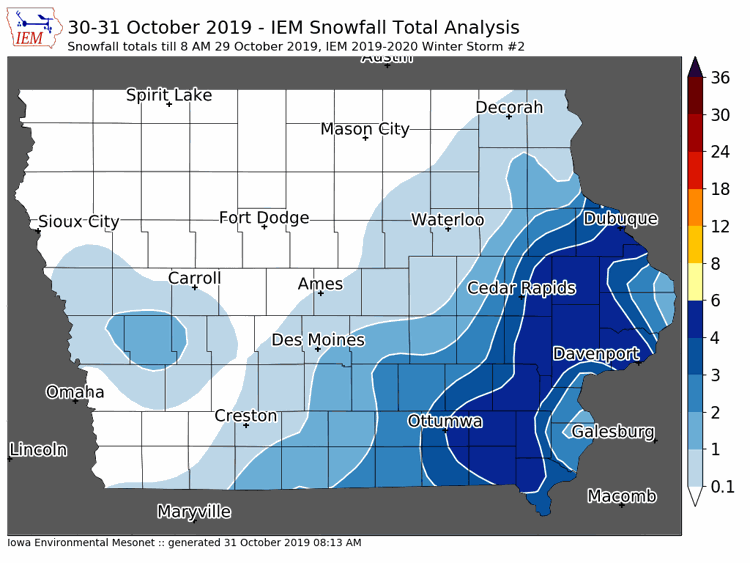 The snow delayed the start of class for many area students, and it shattered the record for Halloween snow. The previous record was a paltry 0.3 inches in 1954. It was only the third time Ottumwa saw snow on Halloween since 1948, according to records from the Midwestern Regional Climate Center.
In fact, the average year wouldn't even see freezing temperatures on Halloween. Temperatures usually bottom out at 37.
The snow will not last long. Temperatures are expected to rebound quickly, with highs around 50 by Sunday.