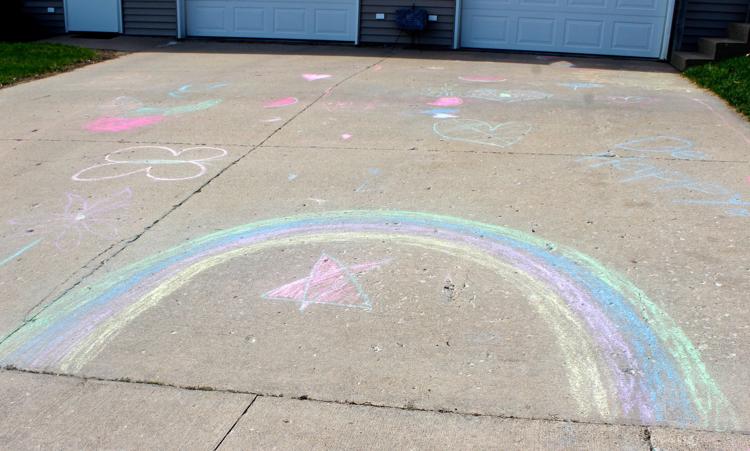 OTTUMWA — With social distancing protocols in place, the children in Vicki Palm's neighborhood found a way to brighten her spirits as she grieves for her husband, Bob Mosher.
Mosher died in early March. "Truly, it's been a very hard situation losing him, and it wasn't supposed to happen. I haven't been happy, and they noticed," Palm said.
Then, Tuesday evening she walked out to her driveway nearly completely decorated in chalk drawings along with a bouquet of flowers. Messages read "Be happy," "Thinking of you," and "You rock." Palm was particularly tickled by the "You rock" message.
"I was laughing coming in the door," she said of the message. "I've never heard that in my entire life.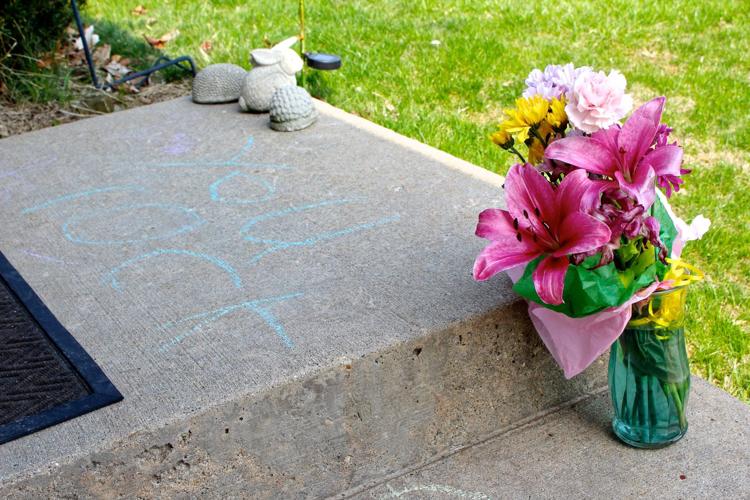 "I've been happy and smiling ever since," Palm said Wednesday morning. "I haven't been doing that because it's been hard. It's the happiest I've been since a long, long time."
Drawings among the messages include a rainbow, flowers, hearts, stars and butterflies. "I was just looking at the rainbow and all the stuff they had colored, and I just smiled. I was just tickled," she said.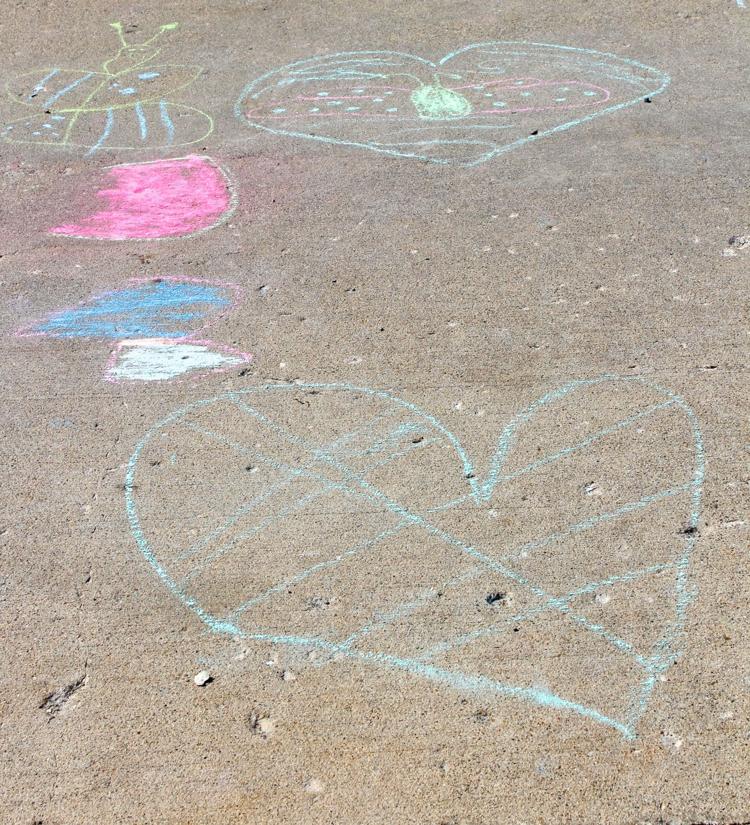 Palm said she estimates about eight kids in the range for 4-10 years old participated in the surprise, with the aid of their parents. She is extremely grateful for the message they sent her.
"Number one, I was able to smile and be happy. Number two, I was so thankful that children of that age cared that much and did that much," Palm said.
"It was nice to see young people care," she said. "They truly did care, and so did their parents. It's unusual in this day and age. People do stuff for people. It was impressive, and I was so happy. I haven't smiled or enjoyed anything that much until I walked out that door yesterday evening, and they were happy they made me happy.
"It's just unbelievable what the kids did. I'm much happier because of them. I'll never forget that, ever."