OTTUMWA — Last spring, city officials started pursuing STAR certification for Ottumwa. On Monday they announced the program had given Ottumwa a three-star rating.
The STAR Communities initiative began in 2008 as a way to measure communities' quality of life issues. The full name is Sustainability Tools for Assessing and Rating communities. It uses an eight-point system that measures issues ranging from the environment and economy to arts and innovation.
"We got a preliminary award of that about a week ago," said City Administrator Andy Morris. "We were really, really fortunate we were able to get this in this short a time."
The path for Ottumwa's certification does appear to be unusually rapid. Other cities have taken in excess of two years to work their way through the process and receive their certification. Morris credited Barb Codjoe's help in interviewing businesses and organizations, along with her research, for putting Ottumwa in position to receive certification.
The certification process is picky about how information is compiled, Morris said. It's not just a matter of saying programs exist and what the schedule is. Applicants need to show how those programs are increasing participation and having an effect on the community.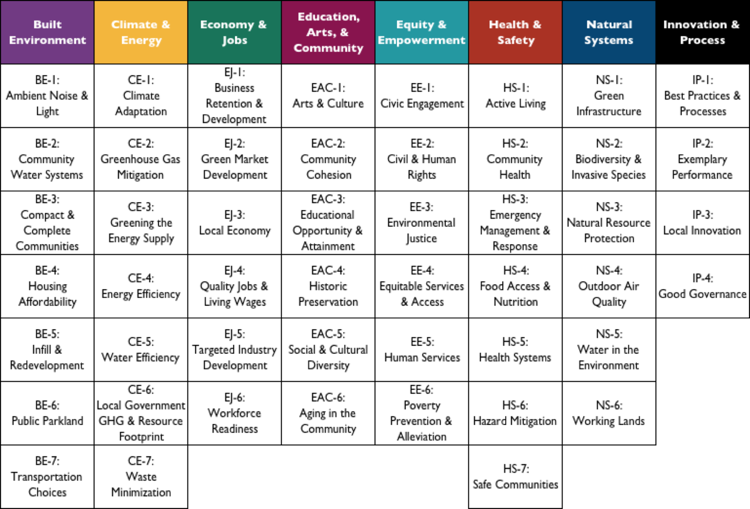 Three-star communities score at least 250 points on the assessment, while five-star communities need at least 650 points. A number of Iowa cities participate, with cities like Davenport, Dubuque and Iowa City rated as three-star communities. Ottumwa joins Des Moines and Charles City as a three-star community.
In practical terms, it's hard to say whether there will be any immediate effects. At first, the addition of Ottumwa to the program is most likely to help with businesses that want to see communities they consider for expansion making a commitment to a better environment.
"It puts us on the map. Sustainability is something that many cities practice," but don't usually measure, Morris said.
The initiative has changed over the past year, with STAR Communities merging with the U.S. Green Building Council. That will lead to a new "LEED for Cities & Communities" program later this year, which will incorporate parts of the STAR program.
Ottumwa will need to seek recertification in four years, and Morris said some of the current projects should have a significant effect. Some of the specific elements in the streetscape project that is about to begin on Main Street will boost Ottumwa's score.
"One of the practices we have to address is utilizing practices that lend themselves to sustainable building," Morris said. The use of permeable pavers and creation of additional plantings in the streetscape project both fit that bill.