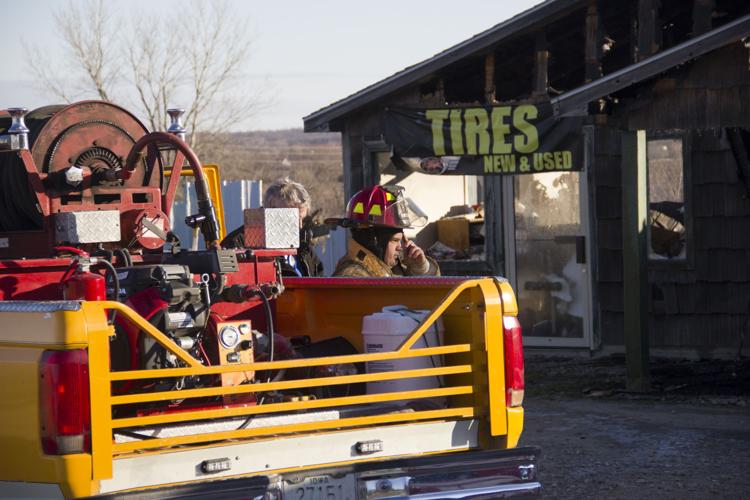 OTTUMWA — Authorities say it's too soon to tell what sparked a fire that destroyed R and R Auto early Tuesday morning. The dealership at 6229 Highway 63 is just south of Ottumwa.
Cory Benge, the fire inspector for the Ottumwa Fire Department, was on the scene Tuesday morning doing an initial inspection. He said it's part of the preliminary examination of the scene and that any conclusions must await a more thorough review.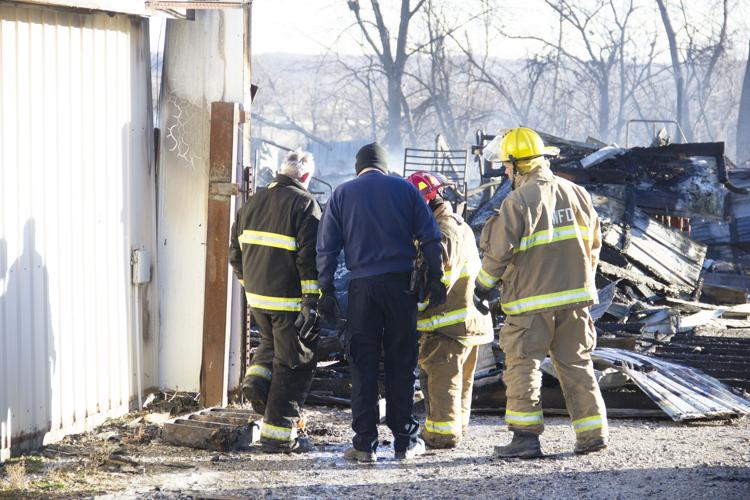 Several fire departments responded, including the Wapello County Rural Fire Department and crews from Agency, Floris and Pulaski. Owners said the first calls about the fire came in just before 3 a.m. They believe the fire spread quickly, though they do not know what sparked it.
Overnight conditions did not help firefighters. Temperatures dropped into the 20s and winds were around 17 mph, with gusts of up to 30 mph.
The future of the dealership is not clear. The business' owners said it was insured, but that they are waiting on the insurance company before deciding the next steps.