OTTUMWA — By April, the impacts of the worldwide coronavirus had reached Iowa and Wapello County. As more and more became infected with the virus, residents of the county began dying. COVID-19, the disease caused by the coronavirus, would become the state's third most deadly disease.
The Courier takes a look back at 2020 in a four-part series. Today, we publish the second part, looking back at what made headlines in April, May and June:
APRIL
Local newspapers were not immune from the impacts of COVID-19, which promoted a shutdown and thus a loss of advertising revenue. The Daily Iowegian in Centerville announced on April 2 it would drop its Thursday publication.
Local governments began a switch to digital meetings, most utilizing Zoom or other video conferencing solutions, and some streaming live video of the discussions.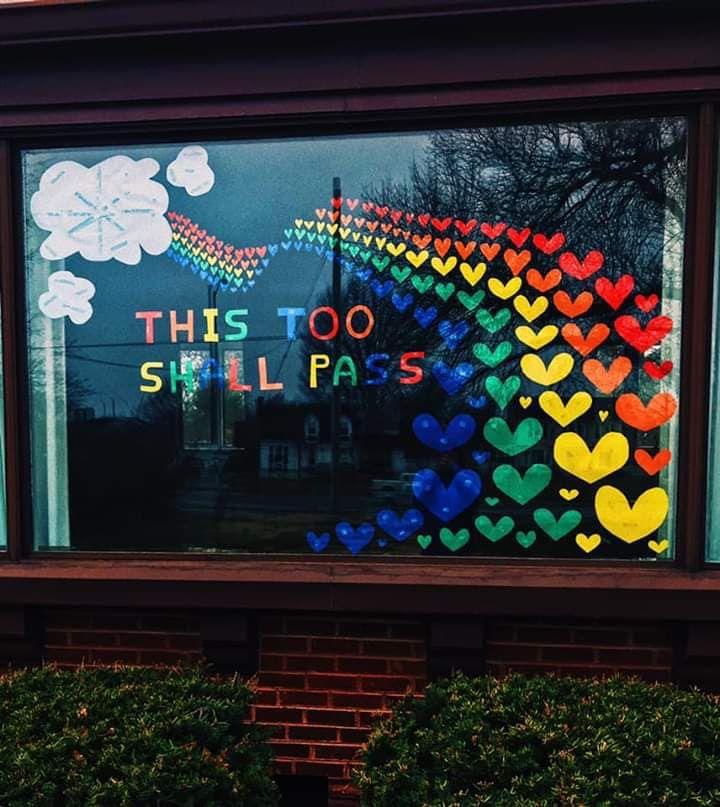 The "Heart Hunters" movement reached Ottumwa, to help show community unity and spread a message of hope. Families put hearts on their windows and front doors to spread love and compassion.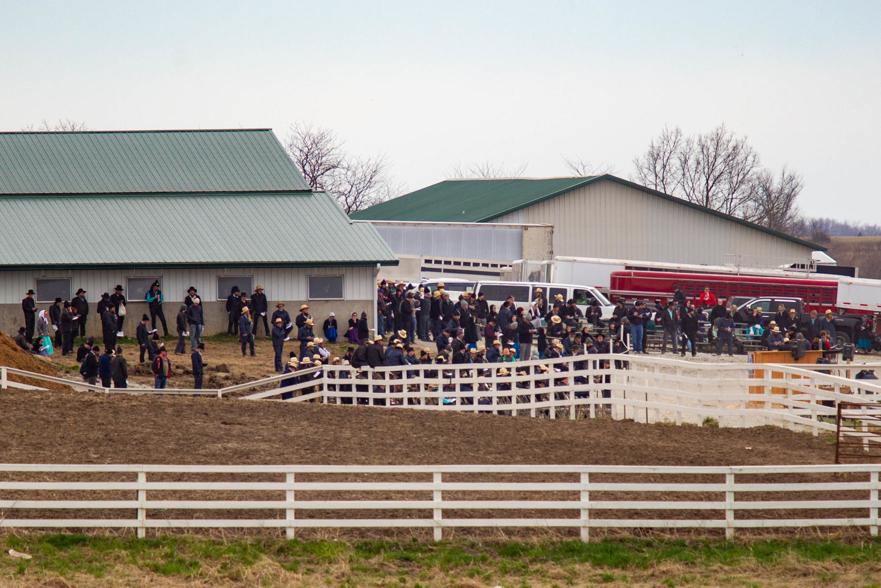 Hundreds attended a controversial horse auction in rural Seymour. Gov. Kim Reynolds announced new restrictions on livestock auctions after the trotting horse auction had begun. The auction drew about 600 attendees from multiple states.
With schools closed, districts began weighing virtual education paths. Most, including the Ottumwa School District, decided to pursue a voluntary learning path at the time, focused on keeping children engaged but staying flexible due to broadband and technology availability issues across the region.
Officials on April 5 reported the first Courier-area death, an Appanoose County resident who at the time was the only county resident to have contracted the virus.
Livestock markets were struggling in the coronavirus pandemic, with auctions limited due to social distancing guidelines and some markets having to switch to online formats.
On April 10, local public health officials began recommending Wapello County citizens begin wearing masks when they go out in public.
Crystal James, an Ottumwa resident, was delivering appreciation cards and her recorded music to area nursing homes.
Iowa joined states that legalized growing hemp, but as more states have done the same thing supply was driving down prices for those looking to jump into the market. In April, the state published guidelines allowing up to 40 acres to be farmed by growers who become licensed.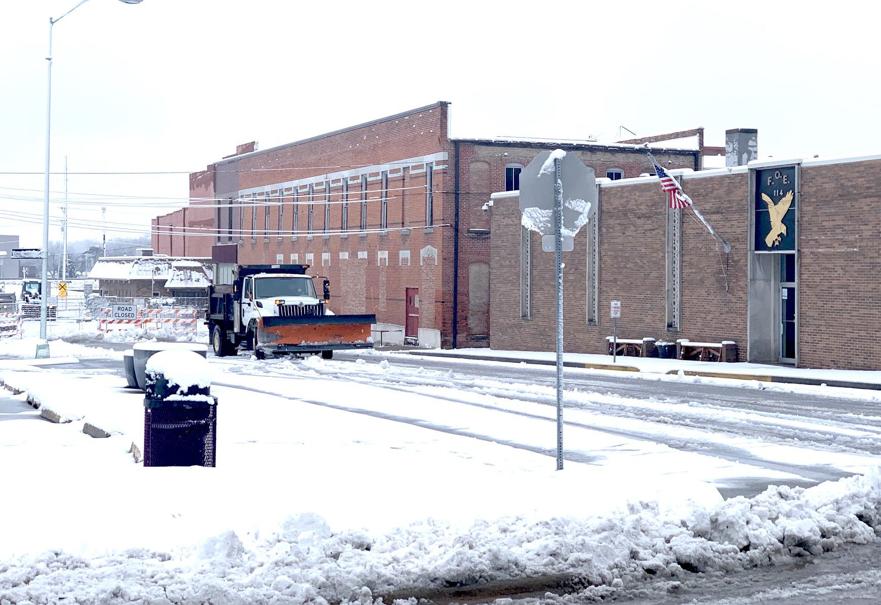 The area saw up to a foot of snow on April 17. Most of the Courier's coverage area received between 8 and 12 inches of snow, with isolated areas up to 18 inches.
On April 17, Gov. Kim Reynolds confirmed that schools would remain closed until the 2020-21 school year, while also formally canceling the spring sports season. Her announcement came as the state broke its single-day record for case growth, with 2,332 new cases (the state has since nearly doubled that record).
RAGBRAI announced it was postponing its 2020 ride. It'll carry the route over to 2021. The route was through northern Iowa, ending in Clinton.
Construction began on an upgrade to Indian Hills Community College's sports facilities on the Centerville campus. An expansion to the multipurpose facility was included, as were a new weight room, new laundry facility and some new storage space. The new men's and women's wrestling program was in line to see a new wresting room and clubhouses.
Gov. Kim Reynolds announced on April 21 a new testing partnership with Silicon Valley companies to increase COVID-19.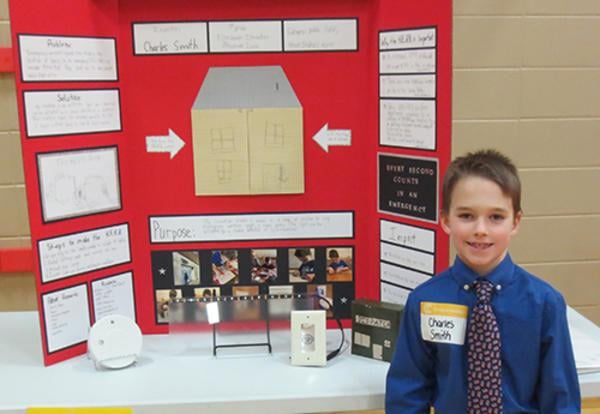 Charles Smith, an Ottumwa first-grader, qualified for his second trip to the National Invention Convention. His "H.E.R.B.: Home Emergency Responder Beacon" placed first in the K-4 division at the State Invent Iowa Competition.
In a flip of a prior decision, the Ottumwa City Council approved a takeover bid of Ottumwa Transit made by 10-15 transit. Council members said they felt misled by promises made by Ottumwa Transit in January.
On April 27, Gov. Kim Reynolds announced the state would begin to reopen, with most counties seeing less restrictions going into May.
A bid for improvements to the Pickwick Early Childhood Education Center came in under the engineer's estimate as the Ottumwa School Board moved several buildings projects forward.
MAY
The Ottumwa Public Library announced plans to a phased-in reopening.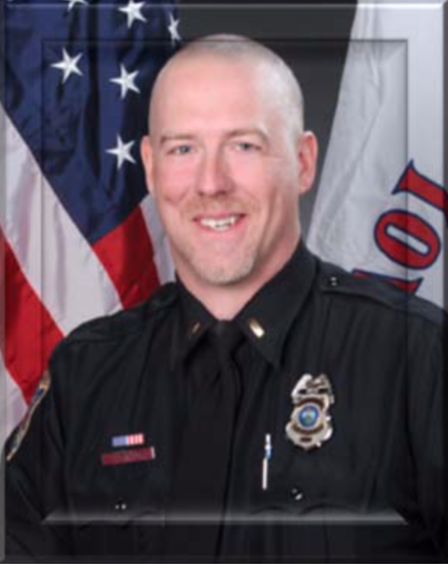 The Ottumwa City Council voted that then-Lt. Chad Farrington would become the city's next police chief.
Ottumwa Schools Superintendent Nicole Kooiker told the board she had accepted a position with the Cedar Rapids Community School District.
Local churches were varying their reopening strategies. Several churches reopened with in-person services, with new social distancing guidelines. Others continued to conduct services virtually, or at least provided that option.
Local officials canceled the 2020 Wapello County Fair.
On May 3, Wapello County announced its first death form the coronavirus.
On May 6, the Ottumwa Courier announced the move to a three-day publishing schedule, eliminating the Wednesday and Friday editions. The paper continues to offer digital-only editions on those days. Economic troubles caused by the COVID-19 pandemic were the reason.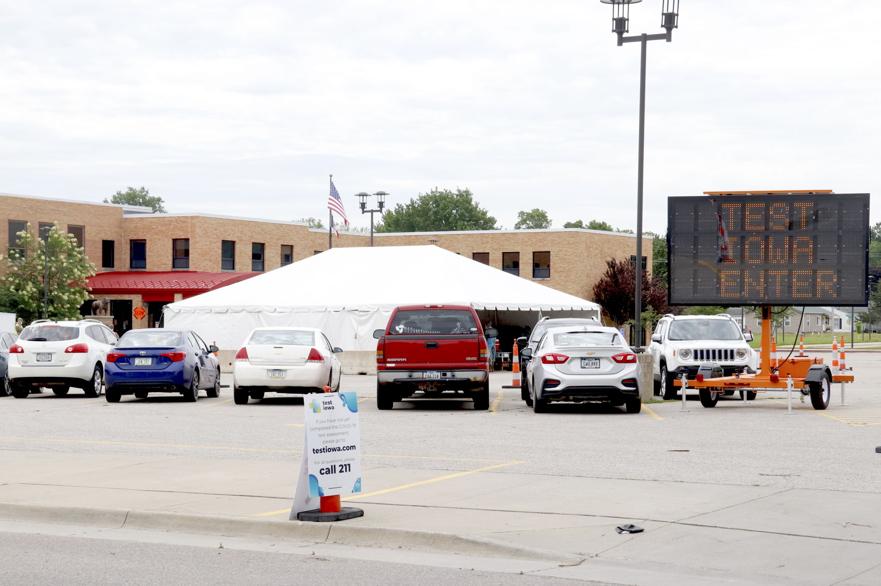 On May 11, Ottumwa officials announced that a Test Iowa site was coming to down. The drive-up site would offer free tests as part of the state's expanded COVID-19 testing effort.
City officials greenlight a plan that would see the Veterans Affairs Ottumwa clinic move to the former Target building.
On May 20, officials with the Iowa High School Athletic Association and Iowa Girls High School Athletic Union confirmed that summer sports would occur, starting in June.
On May 22, the Daily Iowegian in Centerville printed its final edition. The newspaper announced in May it would merge with sister paper, the Ottumwa Courier, due to coronavirus economic headwinds. The paper had printed at least weekly since April 1883.
JUNE
Republican Mariannette Miller-Meeks, from Ottumwa, won her primary by about 5,300 votes to win the right to face Democrat Rita Hart in November for Iowa's second congressional seat.
The Iowa Court of Appeals issued an emphatic ruling siding with the city of Ottumwa in its ongoing dispute with local landowner Larry Clabaugh.
A planned stop by the Harlem Globetrotters in Ottumwa was canceled.
About 100 gathered at Central Park in Ottumwa, the second straight Friday that a group protested following the killing of George Floyd by police officers by Minneapolis.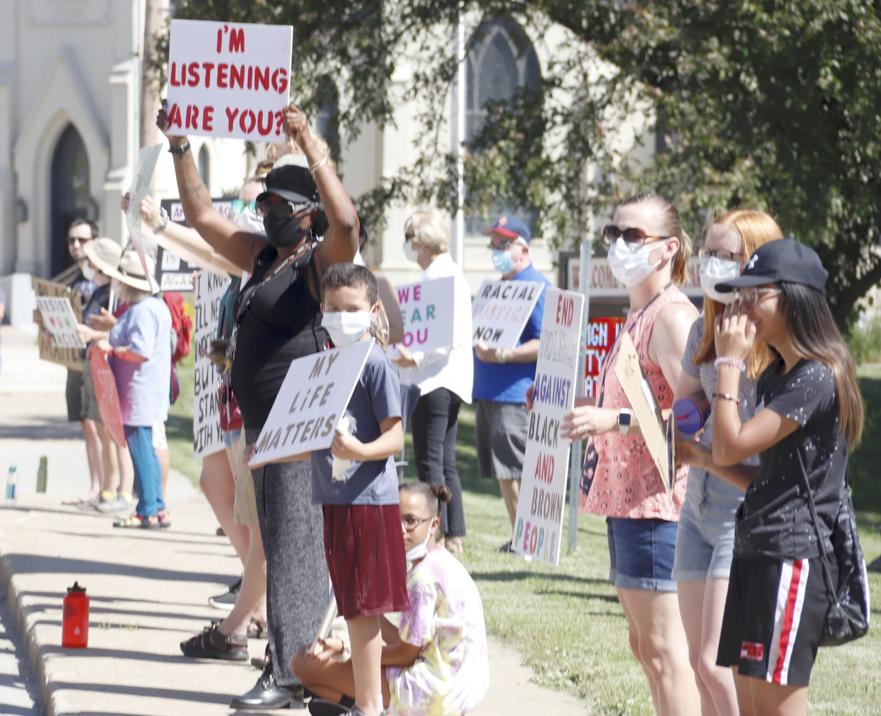 Marlene Sprouse announced her retirement as Indian Hills Community College president, effective Oct. 8. Matt Thompson, previously the school's executive vice president, was announced as her successor.
Tenco and First Resources announced they would merge, effective July 1.
On June 20, the Iowa State Fair was formally canceled, the first time since World War II the annual fair didn't occur.
Indian Hills Community College received a $1.2 million grant to begin offering a new jobs corps-type program. The grant came from the U.S. Department of Labor.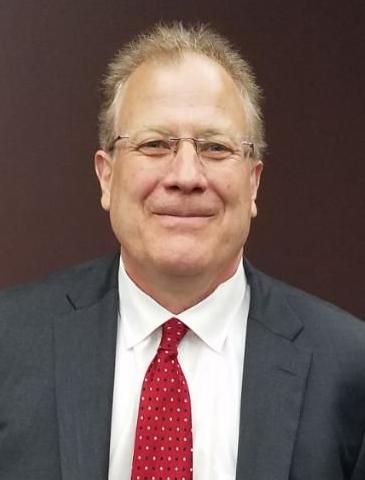 The Ottumwa Community School Board selected Mike McGrory as the district's new superintendent. He had previously served as principal of Evans Middle School from 1997-2000.
Ottumwa Courier and Daily Iowegian staff writers contributed to this report.