OTTUMWA — The fall began to bring hope, despite election season rhetoric that's has carried far beyond Election Day.
Two COVID-19 vaccines were approved and then in December, they began being administered, bringing hope to the area and the world that the pandemic will one day end.
The Courier takes a look back at 2020 in a four-part series. Today, we publish the final part, looking back at what made headlines in October, November and December:
OCTOBER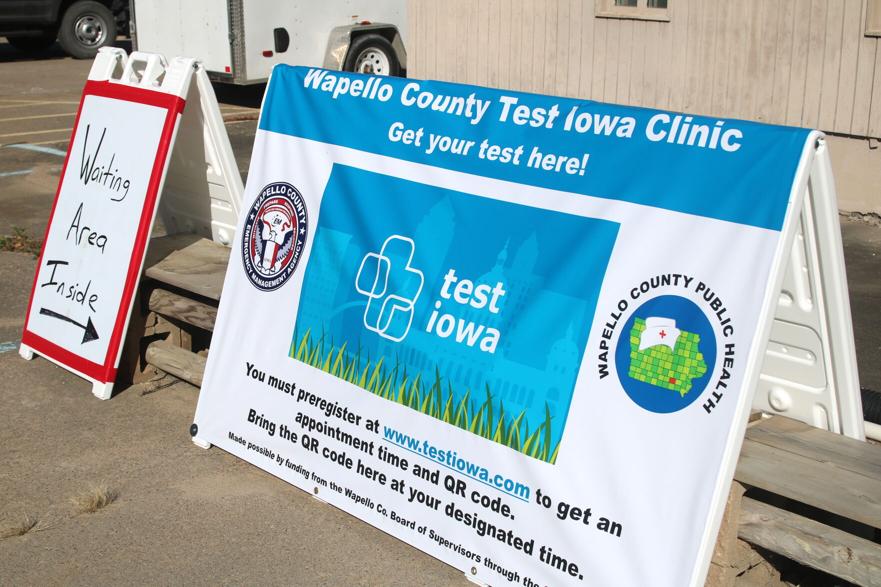 After months of planning, Wapello County officials announced a new Test Iowa walk-in clinic will be up and running in Ottumwa.
The Cardinal Community School District earned praise from federal officials for being a model for schools across the country in returning to learn, in-person, in the COVID-19 era.
Ottumwa woman Kelsie Thomas was re-tried on a first-degree murder charge stemming from her daughter's killing. A jury in March was unable to reach a unanimous verdict. The re-trial was a bench trial, after Thomas waived her right to a jury trial. The judge found her guilty of involuntary manslaughter, saying evidence did not support a first-degree murder conviction.
Enrollment figures for the Ottumwa Community School District showed a break in a downward trend for the 2020-21 school year. District officials reported an enrollment of 4782, an increase of about 19 students from the prior year.
The Ottumwa City Council ended weeks of discussion and hearings and decided to stay with a local contract, Bridge City Sanitation, for a 10-year trash pickup contract.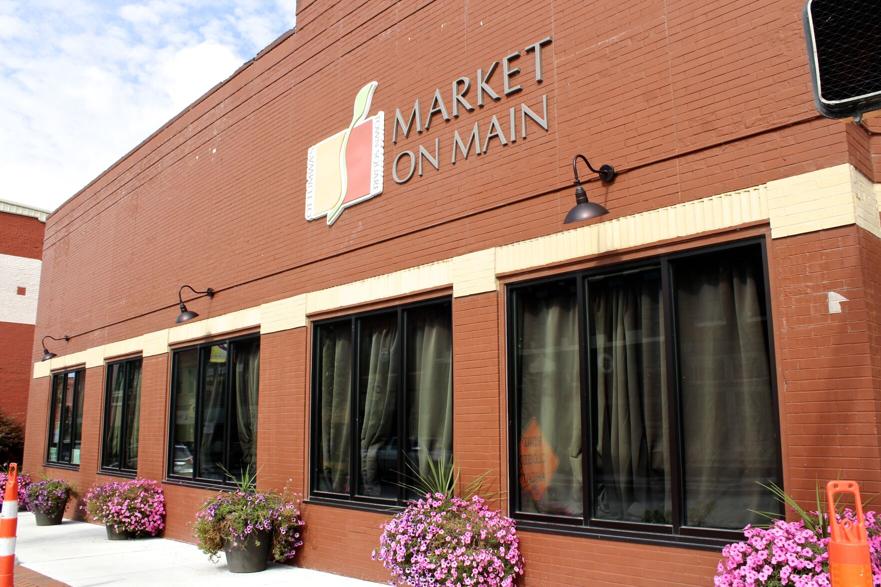 The Ottumwa Community School Board voted unanimously to purchase the Market on Main building. Officials hope to expand the district's Career and Technical Education Program with the space.
NOVEMBER
The election was held. Among the highlights locally: Republican Cherielynn Westrich defeated Democratic incumbent Mary Gaskill in the State House District 81 race. Republican Ken Rozenboom held onto his state senate seat for District 40. Wapello County Sheriff Don Phillips was elected to his first full term.
Iowa's second congressional district seat showed Republican Mariannette Miller-Meeks ahead on election night. But then a vote reporting error was found in Jasper County that put Democrat Rita Hart into the lead. Then another error was found in Clarke County that put Miller-Meeks back into the lead. The race was certified with a six-vote margin favoring Miller-Meeks. She has been provisionally seated in the U.S. House pending a challenge by Hart.
Family Video announced the closing of its Ottumwa store, by the end of the year.
Gov. Kim Reynolds, responding to rising record numbers of hospitalizations and COVID-19 cases, implemented a mask mandate and stricter mitigation strategies in a rare prime-time address by a governor.
Sen. Chuck Grassley broke a 27-year voting streak after contracting COVID-19.
Centerville native Simon Estes was announced as one of the first inductees for a newly formed opera hall of fame. OPERA America is creating the new hall of fame in New York City. Estes will be inducted during a ceremony in early 2022.
DECEMBER
The Ottumwa Community School District's holiday concerts went on with changes to ensure social distancing and safety in the pandemic.
A new outpatient clinic from the Iowa City Veterans Administrator Health Care System opened in Ottumwa, at the former Target building.
Studio 229, otherwise known as the Capitol and Capri Theaters, will be put on the market, according to the Ottumwa Regional Legacy Foundation.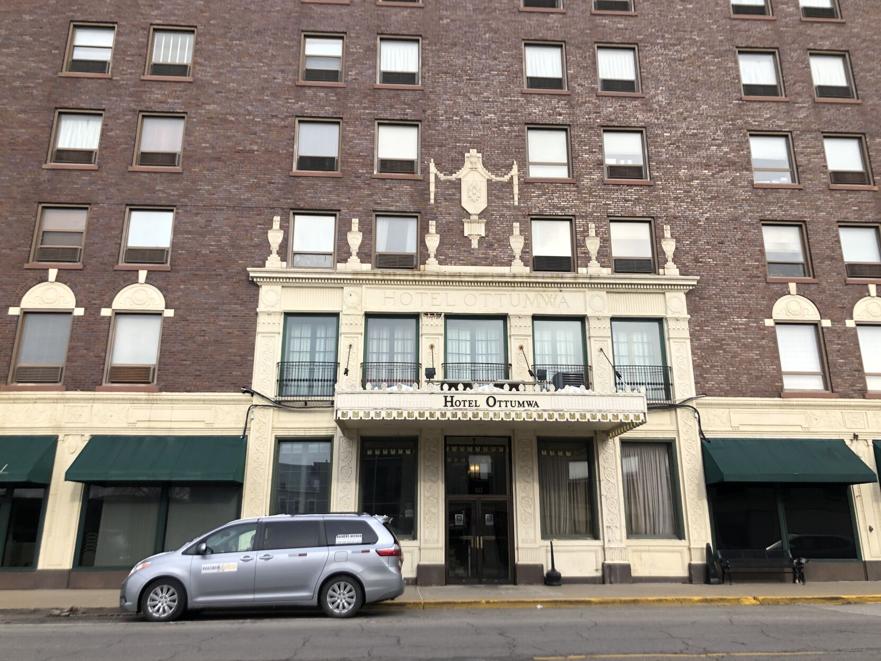 Owners of Hotel Ottumwa announced they would be placing the historic building on the market for sale.
Ottumwa man Michael Patrick Leon Coffman was granted parole after he was convicted of first-degree murder in 1994. He was originally sentenced to life without parole, but Supreme Court decisions found that sentence to be illegal. He was resented with life in prison with the chance for parole in 2017.
Students from Wilson Elementary got into the spirit of the season by packing and bringing "Blessings Bags" to the Warming Hearts outreach.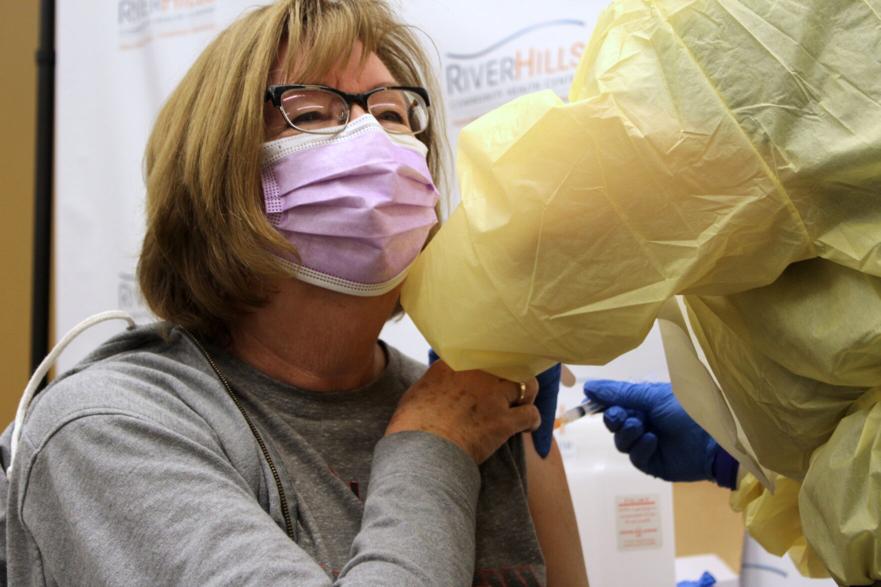 Vaccines arrived to local hospitals, clinics and health facilities around the area. The first vaccinations in Ottumwa began Dec. 21.
In the last week of the year, a winter storm system brought snow and freezing rain that made travel difficult on Dec. 29, into Dec. 30. Another system would arrive on New Year's Day.
Ottumwa Courier and Daily Iowegian staff writers contributed to this report.