OTTUMWA — A 9-year-old boy watched as the car pulled over, let a dog out, and then drove away Friday evening. It left him in tears as the dog tried to chase after the car and eventually retreat to the woods.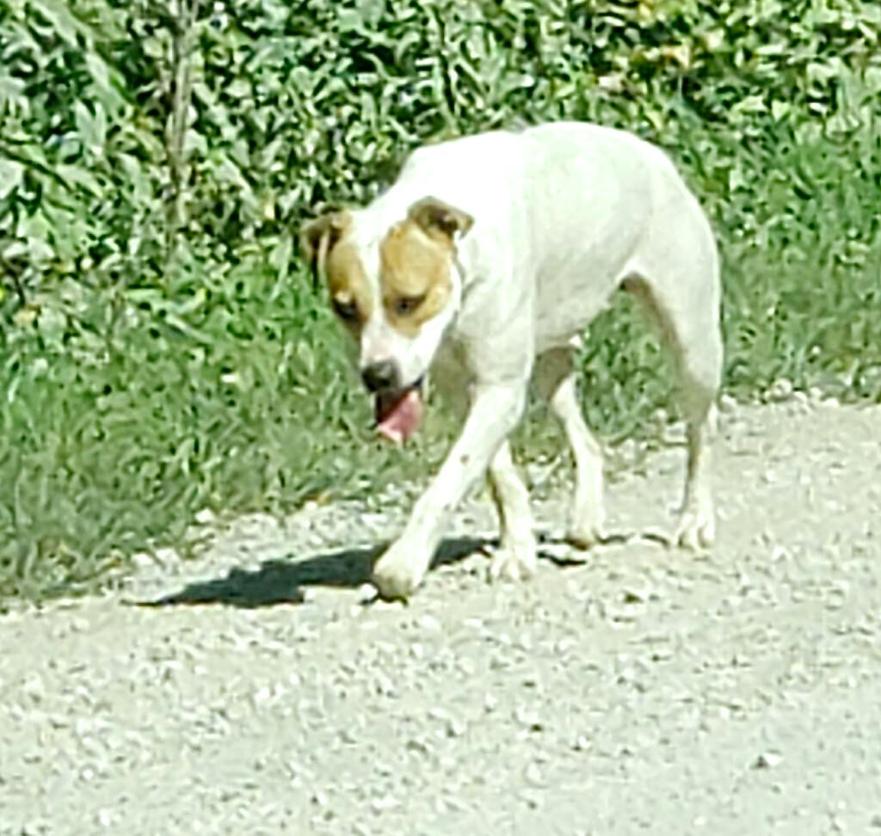 Pam Evans, a volunteer doing animal rescue work for 40 years, and others came out to the scene in rural Ottumwa to try to rescue the dog.
When a dog is dumped like that, she said, the chances of survival are slim. "They probably think, 'Oh, some farmer will take it in,'" she said. But that's not usually the case. Natural predators, such as coyotes, can get the dog. Even bobcats are a threat.
"A couple nights before that, the neighbors out there, a bobcat did get their dog," said Pam Ratliff, Heartland Humane Society manager who often works with Evans on rescue cases. "It is a problem."
Weather can be a concern, too. Friday's heat was at 95 degrees. At the other end of the spectrum, Evans once witnessed a dog being dumped in the Polar Vortex a few years ago. "I chased that dog for six days," she said. Eventually, Evans was able to rescue it and bring it home. "She's the sweetest thing."
And, Evans said, the dogs can quickly turn feral. Even domestic, well-loved dogs can become terrified and retreat from those trying to help them.
It's a situation the pair say they see too often, and they want to get the word out that other options are available. "We get strays," Ratliff said. "We just had two terriers a few weeks ago. You could tell that their collars were taken off recently and they were dumped.
"People are dumping their dogs, and we don't know why. In July, I know there were probably about five dogs in that one month that it's pretty evident they were dumped."
It's fairly easy to tell if an animal has been left or is truly a stray dog. "If a dog stays pretty much in the same area, they're waiting for the owner to come back," Ratliff said. "People don't realize, these dogs are going to sit and wait for you. It's sad. It really is."
In the case of Friday's dumping, volunteers worked around the clock to try to coerce the dog, nicknamed Callie, to come out of the woods to the rescuers. Evans said a limited number of volunteers were manning the area 24/7. "The dog comes to the road and cries," Evans said early this week. "The minute [somebody] moves or speaks, she bolts."
"She'd stare out through the trees at me back and forth forever and I thought, 'Just come to me,'" Ratliff said.
They even set water out for Callie and set a live trap baited with food. "Sometimes it's two to three weeks before a dog is hungry enough to go into that trap," Evans said.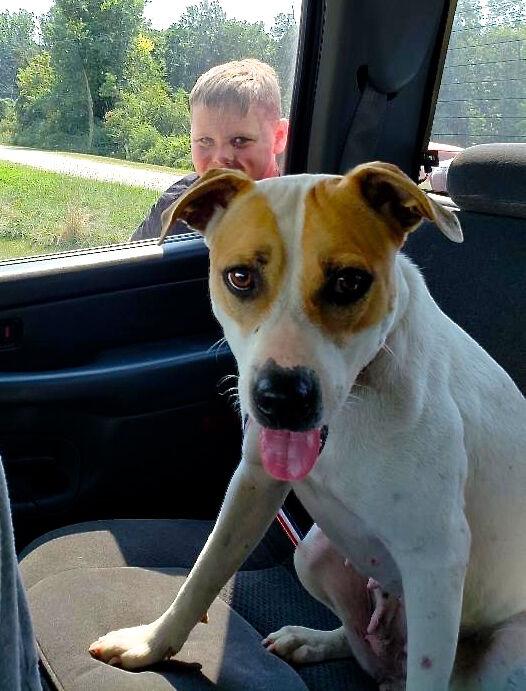 On Tuesday, the rescue volunteers were able to track down "Callie's" former owner and got her to come out and call for the dog. The dog immediately responded, and Ratliff said she'll probably go to another no-kill shelter in Ft. Madison. Because she is part pit bull, she can't stay at HHS due to city ordinance.
"We will take them if we have room," she said, stressing that people should check with the shelter before dumping a pet. "If they don't want to call us, there's other shelters or rescues. We will find a spot. We might ask why they can't keep the dog, but we're not going to tell them no. I would rather people bring them here versus taking them out and just letting them go."
"It's not about who gets the dog. It's about what's best for the dog," Evans said. "What we really want is to prevent this in the future."
In fact, she's even considered creating a "safe haven" for people to take them to if needed.
"I just really stress that they at least need to make calls to see who can take the dog," Ratliff said. "They really, really don't need to dump a dog or a cat. It just really needs to be stressed that there are other options."
At a shelter, she said, the animals get food, water, attention and exercise. "It's really not that bad. I think a shelter would be better than what that is," she said. "They're out there, they're terrified, they don't know what to do."
"Animals that get rescued, they get it," Evans said. "I tell them, 'You just won the lottery.' [Dogs] are the only creatures I know that love you more than themselves."