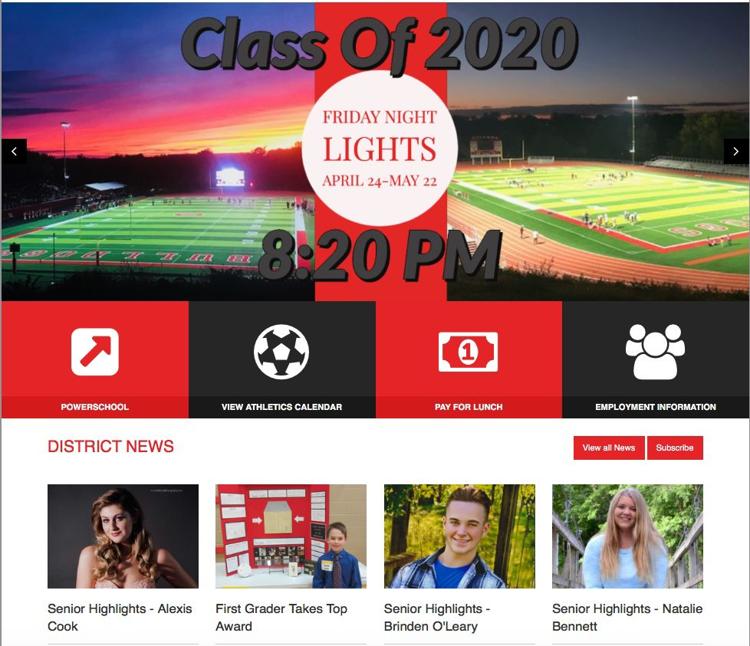 OTTUMWA — For the Class of 2020, it's a senior year like no other.
"None of us really expected when we left for spring break we wouldn't return," said Barb Hanson, Ottumwa GEAR UP coordinator. "I think there's a sense of grief and loss on missing out on milestone moments."
"They're missing out on basically fourth quarter," said Kim Hellige, community programs director for the Ottumwa school district. "We left right before spring break. Truly, I think we all thought it'd be a few weeks and we'd be back, and now we're not."
One of the most obvious of those milestones is prom. Graduation is still up in the air.
"Ideally, we will be able to have a graduation ceremony at a later time," said Hanson. But, as the COVID-19 pandemic continues to grip the nation, it's not a guarantee.
As a result, the district is working to make sure the Class of 2020 is still recognized for their hard work and accomplishments as the original graduation date approaches next month.
Hanson and her GEAR UP ambassadors have started a social media campaign to recognize seniors and their future plans. "I've worked very closely with this group for three years, and to not be there with them physically to celebrate is really sad," she said. She said that with this being her final year with the GEAR UP program, she is grieving with the students over the lost time.
The GEAR UP campaign, available on Instagram, Facebook and Twitter, includes posts of seniors with their names and post-graduation plans. She said the idea for the campaign came from the students themselves.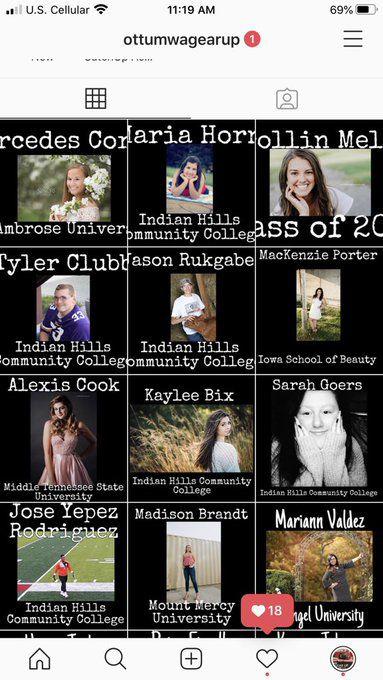 "Them having ownership in that project may have helped bring closure to this year in a different way than graduates of years past," said Hanson.
Hellige and the district office are building a similar program, a Senior Highlight series on the district website. "These are a little more in-depth," Hellige said of the program. "We sent an email to [the seniors] and said, 'If you'd like to be featured, please respond.' We've actually set up a survey for them to fill out all that information.
"We're hoping, that by creating this survey, it will make it a lot easier for them to provide us with the information we need," she said. Some of the questions include favorite memories, future plans, advice to underclassmen and more.
"The kids that I've talked to so far, it just gives you so much pride," Hellige said. "The students are so insightful. Sometimes I get a little emotional when I'm talking to the students. They're so mature. They've really learned a lot of valuable experiences with their time in the classroom and their activities."
With more than 300 seniors in this year's class, getting them all up will take time.
"Our hope is that every senior is recognized. We don't want to leave anybody out, especially this year," said Hellige. "They're already missing out on so many of those memories they would have at the end of their senior year."
Despite an initial feeling of discouragement and sadness over last week's announcement that Iowa schools will not reopen this spring, Hanson feels the campaigns have halted ease some of that, saying the posts are getting lots of shares and likes.
"Everybody wants to be included in this. At the end of the day, we want to make sure everybody is a part of this," she said. "I think the community has really rallied around these students, too."
One of those rallying points is the "Adopt a Senior 2020" Facebook group. "Let's all shower our 2020 graduating seniors with some extra love. Adopt a senior or 2 or more... Pledge to send a letter, card, gift, gift card, snack, anything to let them know we're all rooting for them," reads the group's description.
The district itself has more in store to celebrate the senior class as well. Ottumwa will be joining the national "Be the Light" movement Friday, Hellige said. The Schafer Stadium lights will be lit from 8:20-8:40 p.m. Friday and continue each week through May 22, the final Friday before the now-postponed graduation date.
"This is not a come to the stadium and get out and watch event," she said. Instead, residents are encouraged to drive by, observe or honk their horns. Those not wanting to leave their homes can show their support by turning on their porch light for those 20 minutes, she said.
The district is also printing yard signs that are scheduled to be delivered to senior homes in the coming days. "They'll be able to put that in their yard during the month of May," Hellige said, to recognize that a 2020 senior lives there.
Hanson shared concerns about not being able to celebrate College Decision Day. "Instead, we're trying to think of ways to do that virtually," she said. That likely includes live Zoom sessions where students and parents can ask questions to different colleges as they move forward with their life plans.
"We're having to think of creative ways to celebrate them," said Hanson of the graduating class.
"Every year we want to recognize the senior class as much as possible. Unfortunately for the class of 2019-20, typical senior activities have to be done in a creative way," said OHS principal Richard Hutchinson. "We want this class to know that we care about them and thank them for being able to adjust to what is happening in our world today."
"For some of these students, this is it," said Hellige, noting that a number of students don't pursue post-secondary education. "We're hoping to reach every student. I want to include every student. This is about highlighting every graduating senior."
"Despite COVID-19, we still want to make sure our seniors and their families still feel celebrated even if it looks different than normal," said Hanson. "We want them to know that we celebrate them, their hard work and their accomplishments."