OTTUMWA — Another week, another wintry blast for southeast Iowa.
Snow began falling Sunday morning in Ottumwa, with the National Weather Service expecting 1-3 inches to accumulate during the day. Most of the precipitation should be out of the area by late afternoon.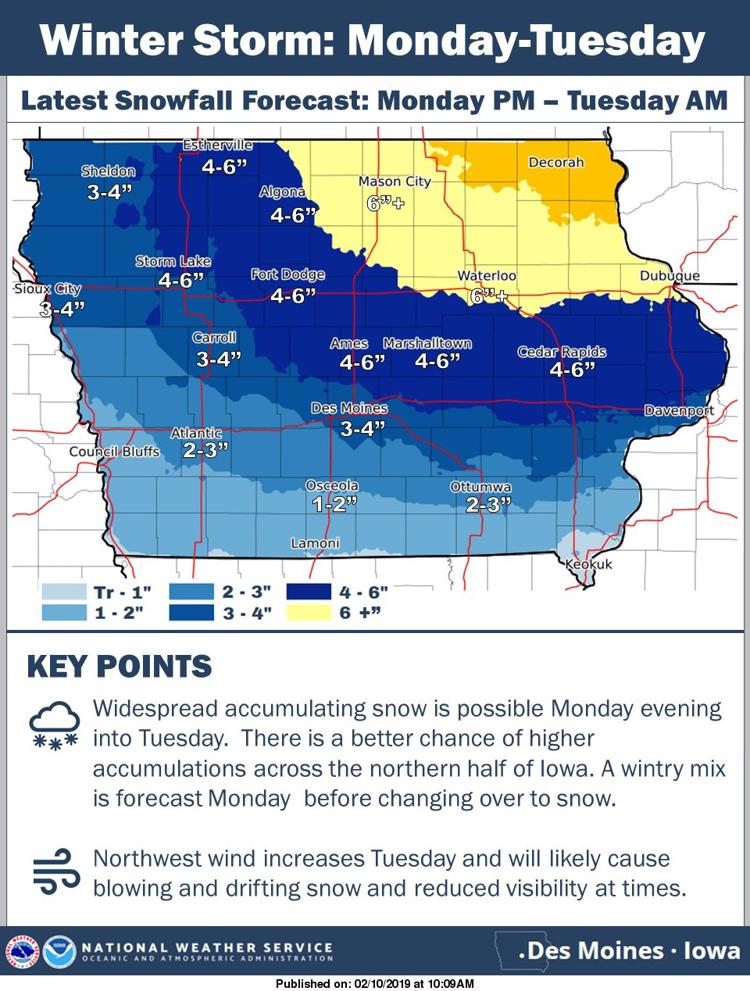 The second round arrives Monday, when forecasters give the area a chance of snow and freezing drizzle before 8 a.m., followed by snow. The daytime snow and ice is not expected to amount to much, but that will change Monday night.
Snow may mix with freezing rain before midnight Monday. Snow will mostly take over after that, but with temperatures right at 32 degrees, forecasters can't rule out more freezing rain. Overnight accumulations should be in the 1-2 inch range.
More snow is expected Tuesday, but forecasters think it will come in at less than a half-inch.
The year has gotten off to a mixed start. January's average high was 30 degrees, 1.6 degrees below normal. February has thus far averaged 32.7 degrees. That compares to an average of 30.8 degrees over the past 15 years.