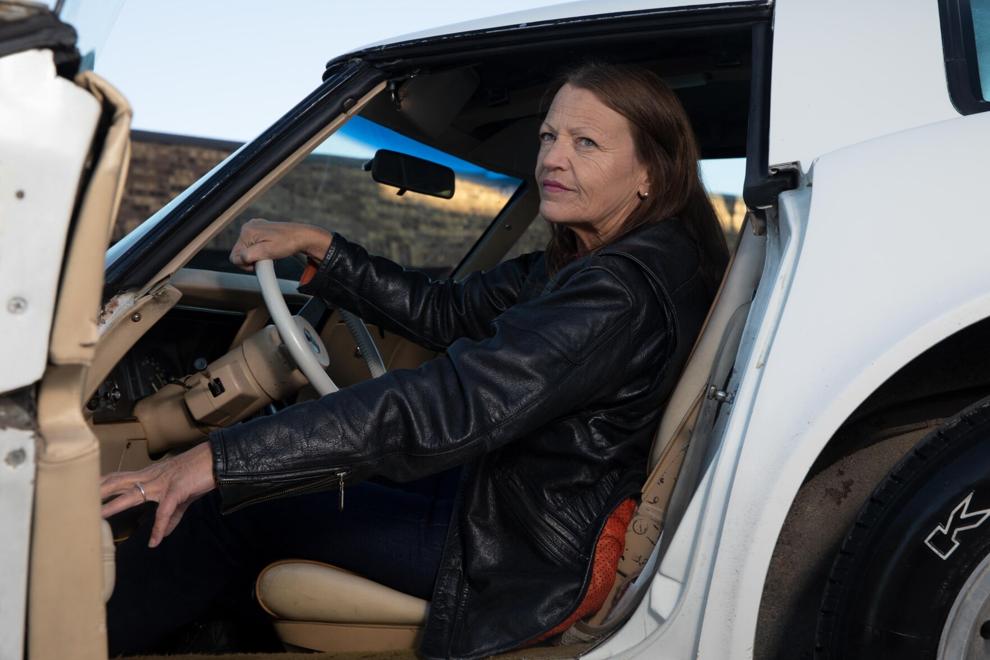 OTTUMWA — Lori Arnold has been back to Ottumwa twice since being released from her second stint in prison in 2007. Once was for her father's funeral about four years ago. The other was in the fall of 2020.
That trip was to make a documentary for discovery+ and involved interviews with her, brother and actor Tom Arnold, brother Scott Arnold, her son, and many other friends and acquaintances. "Queen of Meth" is a three-part documentary detailing Lori's life that drops to the streaming service May 7.
"I just thought it was time," she said. "Feelings of guilt and remorse, regret, things like that. After the years go by, I just wanted to explain, tell people, the how, what, when, why, that sort of thing, just kind of tell my story to maybe get a little understanding on how it happened. I didn't even realize how it all happened myself."
In fact, she said the process of filming helped her understand herself more, including her upbringing and tumultuous teen years. "It was a trip back to try to figure myself out. It was tough, but it had to be done," Lori said.
The first part of the series details her early life. Her parents split up when she was young, and she was raised by her father and stepmother. She said they "raised us right." There was always food on the table, clean clothes to wear, they went to church twice a week and she sang in the church choir. She said she participated in school activities and got good grades.
"I was a good kid," Lori said. Then, around seventh grade, it started to change. "All of a sudden, it was like I was an adult. I just rebelled against family and rules. I just wanted freedom."
She saw an opportunity for it by moving in with her mom, who she said had no rules, shortly after Tom did. "That's when everything changed," Tom said in the series.
Lori started acting out, hanging out in bars and quitting church. "It seemed like freedom, I guess, to a 14-year-old. You don't think of the consequences and what it all leads up to."
By that age, she said in the documentary, she was addicted to alcohol. It was also the age she first took speed — with her mom. It's also the age Lori started a relationship with a 23-year-old man that led to a marriage. It was short-lived, but Lori never returned to the normal life of a teenager.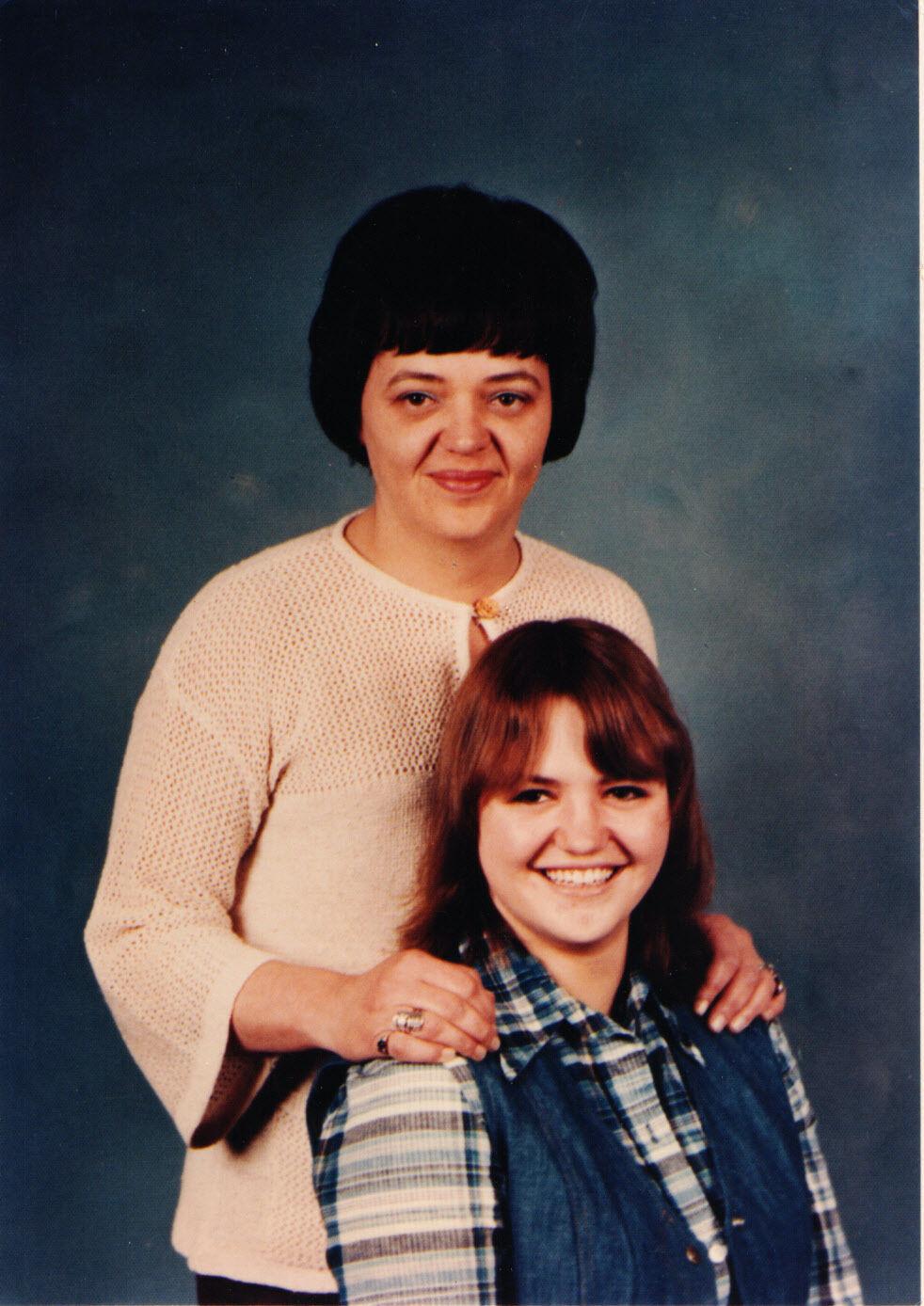 "That was the end of her life, her childhood," Tom said.
At one point, he confronts Lori about the anger she should have at their mother for what happened to her, but she refuses. "I never blamed any one thing or anybody for what happened or how my life turned out," she said.
Eventually, she met and married Floyd Stockdall. They lived in a cabin by the river and had a child. Her draw to him was the way others seemed to respect him and be intimidated by him. "When I first met Floyd, that was the one thing that caught my eye," Lori said. "I wanted something more. I wanted to be somebody."
It was Floyd's brother that introduced her to meth around 1985. "It rocked my world," she said, describing it as a "seductive, utopian" feeling where boredom, loneliness, low self-esteem and all other problems seemed to disappear.
"Back then, it was a different drug. You weren't bored, it got people out of their shell, the mind was more alert and you were always thinking of things to do," she said. "That was my first experience in the '80s when it was brought to me."
To her, at the time, it was just another form of the speed she was already familiar with. She wasn't aware of the type of drug it would turn out to be.
"Meth, to me, was just speed, that energy. It fell into my hands and was a dream come true," Lori said in the documentary. She was tired of living poor and felt she was entitled to more. She saw it as a chance to make money for her family to get a better house, a better car and even some cigarette money. "I didn't think I would make money off of it. It wasn't my plan to become a big drug dealer. I just thought I could make some extra money for cigarettes."
The drug hit hard in the town. The people liked it, kept wanting more and "it spread like wildfire." As Lori started making money, she thought she might be able to help her friends do the same and started to bring them into the fold. Regular runs to California were a part of the mix, and he had dealers in several different states, including Missouri, Illinois and Kansas. At first, it was a pound at a time. A $10,000 investment brought in $40,000. Eventually, five pounds were moving at a time.
As the money came flowing in, Lori invested the money back into the community. Her and Floyd owned a car dealership and purchased a bar. They also bought a ranch with dozens of horses, and they invested in other properties to help friends with housing.
"I wanted to invest what money I was making into businesses that I had so I didn't have to deal drugs. I wanted to be a businesswoman. I didn't want to sell drugs all my life," Lori said. "I wanted to be a legitimate businesswoman, and the only way to make money doing that was to sell drugs." There were not a lot of high-paying jobs in Ottumwa for someone with an eighth-grade education, she said.
"I didn't want to be a drug dealer all my life," she says in the Discovery interview, "but once you have so much stuff, you're paying a lot. I just snowballs. We were needing a lot more quantity. Just like any addiction, once you're in it it's hard to get out."
Then, in 1989, one of their drivers got caught with 10 pounds of meth on a run at a checkpoint in Utah. In order to try to recoup money from that — an estimated $150,000 — they brought a chemist to the ranch to make meth on site. This was not the bathtub meth of Iowa lore; Lori compared it to what you see in the show "Breaking Bad."
"It's not easy. You know you're breaking the law and always looking over your shoulder," she said.
But, she said, selling came easy to her. She was the brains and Floyd was the muscle. And it wasn't just the drugs that drew her in. It was the power. "I would say I'm more addicted to the power. It's a power thing. I get addicted to a lot of different things, not just drugs," Lori said. "When you have money, you get more respect, you get things done, have more control. That fed my ego. I want people to look up to me, respect me."
Eventually, it all came crashing down around them. One day when Lori was away from the house, it was raided by law enforcement. At that time, no charges were filed, but more than 40 guns were removed from the house.
Lori's freedom after that was short-lived. Once again, in the middle of the night, after collecting more evidence, law enforcement moved against the Stockdall's and members of the ring. Lori said she was accused of running a five-state drug ring, though she didn't know exactly how many states they were in or how deep. There were 50-60 defendents.
"We were all friends," Lori said. "We all pled guilty at the same time. We knew we was doing wrong. We were just trying to have a good time. We paid our debt to society."
Lori was sent to prison in West Virginia from 1991-1999. Her original sentence was much longer, but she successfully appealed multiple gun charges that were filed against her due to the fact that she wasn't at home during the initial raid in which the guns were taken.
Floyd opted to not appeal. He had been at home during the raid and didn't think his appeal would be successful. He died while serving his prison sentence. Lori said they maintained contact while imprisoned, and she sent him money during that time.
After serving her first sentence, Lori returned to Ottumwa and began working at Excel. "I knew better than to go around old friends and stomping grounds," she said. "I didn't trust myself to be around anything."
She was living with her dad and stepmom and the time, and even picked up a second job at Wendy's to try to curb the temptation to go out. "I felt like I was still in prison, afraid to go anywhere and talk to people," she said.
Eventually, she ended up going to a bar just to be around people and play pool. She ran into somebody looking to get rid of some product and thought she could make some money. Little by little, she got back into selling. This time she wasn't using, but she was making more money doing that than holding down two jobs.
Then, in 2001, she went back to prison for six more years. "That time, I didn't go back to Ottumwa," she said.
Instead, she went to a halfway house in Arizona and now lives in Sandusky, Ohio, with her fiancé. She has a job with a worldwide auto parts distribution company. Though she was past the seven years of required disclosure, she informed her employer of her past. "They knew it because I told them. They hired me," Lori said. "It's the first time I've ever been part of a union, the first time I've ever had vacation, a 401K. It's a hard job, but it's fulfilling.
Her life is pretty normal. She comes home, cooks supper and watches TV in the evenings. She likes to go ride her Harley and go fishing on the weekends. "I don't go to bars anymore," she said, and her fiancé doesn't drink. "He knows all about my past. It's fulfilling. I'm never going to have the money, but it's all right. I'm too old for that kind of lifestyle anyway. I don't have the energy anymore."
However, her recent return to Ottumwa had her reflecting on the lasting impact of her meth business. She still has a love for her hometown. "I love Ottumwa, always have. It was kind of cool to see the town. Ottumwa doesn't seem to change all that much," she said. "Driving in, I was glad a lot of things didn't change. It made me feel at home.
"A lot of people still blame me for things today," she said. She said she was somewhat embarrassed and apprehensive about being in public. "I think the guilt eats me up. I shouldn't care what people think, but I do. That's why I wanted to explain myself.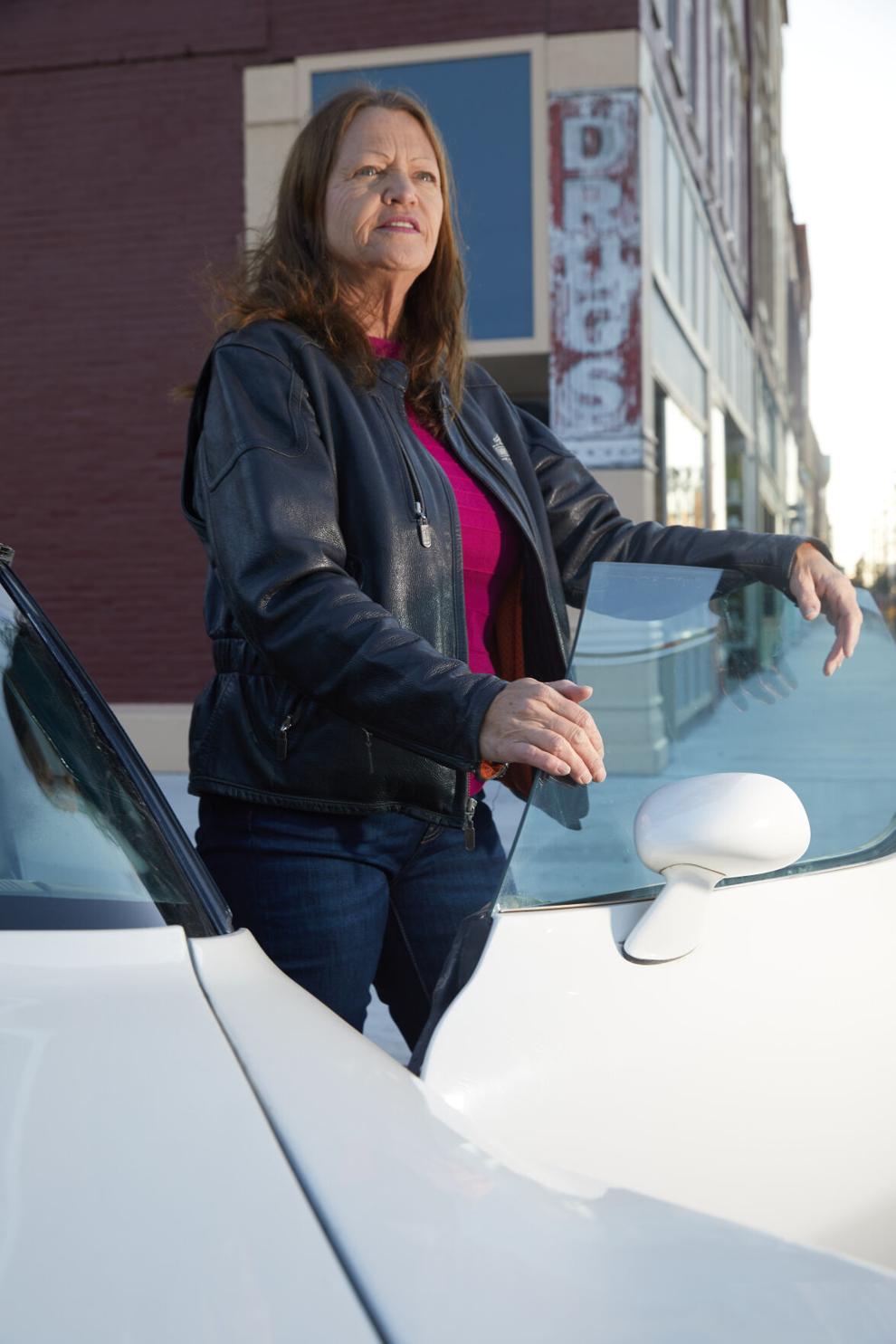 "When I was locked up, I didn't get a lot of communication," Lori said. "One of my surprises, when I got out, was hearing about all the little kids I helped take care of had all grown up and some of them were involved in drugs. That, I think, affected me more than anything because you don't think about that. To me, it was just speed and fun. It was something I didn't want to see kids doing. Seeing them doing it makes me feel a little guilty even though I didn't have anything to do with it. They were young when I got locked up, so it's not my fault, but I still feel guilty about it, maybe because they grew up with it in their house."
While Lori is credited with bringing the drug into Ottumwa — and parts of the Midwest — she thinks it would have made its way here without her involvement. "Any kind of drugs are always going to show up," she said, adding that meth and the drug world have changed since she was involved in it. "I never wanted to hurt anyone. It was all clean fun back then is how it felt in the moment," she said. "We didn't see all the harm and the way it destroys people the way you do now.
"Nowadays, it's even worse with all the opioids and fentanyls. I would never sell something to somebody else that I wasn't doing myself. I can't believe people would give something to their friends that would possibly kill them."
But the hardest part of it all for her was in regards to her son, who was 10 at the time Lori and Floyd were arrested. "He went through hell when I got arrested," Lori said, saying it's about the only thing that will pull an emotional response from her. In the docuseries, she shares the story of the night of her arrest and how he was playing the role of a comforter. "All the things that were happening at that time, that's the one thing that's in my head that I remember, not the feds running around and everything," she said. "It's crazy how something that minor, with all the crazy things going on, I'll never forget it."
After that night, her son was raised by Lori's family. "It's hard to imagine a 10-year-old getting his home and parents torn away all at once," she said. "I have a good family. They stepped in and helped me in any way that they could. I knew my son was taken care of."
"The town lost a bunch of parents," Tom told Discovery. "A whole generation of kids ended up being raised by their grandparents."
"I got lucky. My son never got into [drugs]," Lori continued. "Maybe that's cause my family raised him after age 10. I'm just glad I had a good family to take care of my son. My son is a good man. He turned out real well."
But, years later, Lori's legacy lives on. "The Queen of Meth title is not something to be proud of, but it's something I'll never get away from," she said. "I got out of prison, but I'm doing pretty much a life sentence for selling drugs. If I would have stayed at home and listened to my parents like I should have, none of this would have happened."