Voter Guide: Appanoose County Supervisors
CENTERVILLE — In an unusual twist, all three spots on the Appanoose County Board of Supervisors are on the ballot this year.
Two of the seats are for four-year terms. Republican Linda Demry is running for re-election for her seat, and Republican Mark McGill is also running. The Democrats have two candidates for the seat: Dr. Richard Burger and Kristopher Hoffman.
The other seat is a two-year term to fill the vacancy created when Mark Waits resigned from the board due to a change of residency. Running for that seat are Republican Jeff Kulmatycki and Democrat Jim Schweizer.
Here's a roundup of the information candidates provided to the Ottumwa Courier, presented in alphabetical order by last name:
Dr. Richard Burger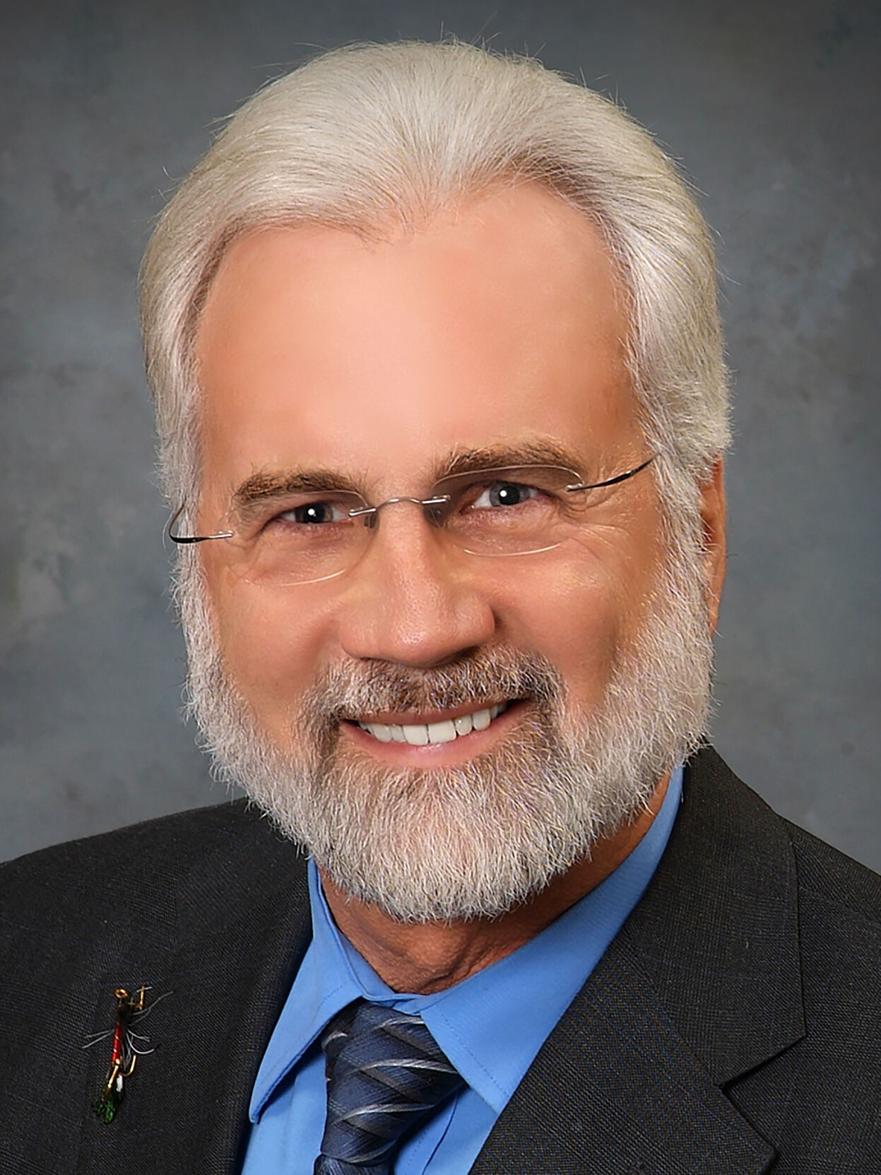 Age: 70
Hometown: Udell
Party: Democrat
Q: Why are you running?
A: My decision to run started after watching the infamous "Ridiculous Road-grader Repair" unfold in 2018. The Board of Supervisors wasted $80,000 repairing a worn out grader purely out of spiteful "mismicromanagement". Our current Supervisors lack vision, strategic planning and leadership. They are reactive, not proactive. Now voters have the chance to "wipe the slate clean" and start with a whole new board. We can operate more openly, plan more strategically and find efficiencies to get more done within our financial limits.
Q: What is your work and community background?
A: Although I was born in Nigeria, Africa where my parents, Dick and Ann Burger, were missionaries, I grew up on what is now our Century Farm near Unionville, IA and graduated from Moulton-Udell High School. I attended both College and Medical School at the University of Iowa graduating AOA Honors Medical Society. Further training included both Internal Medicine Residency at the University of Colorado and Infectious Disease Fellowship at the University of Washington. My medical practice started as a 2 year adventure to Alaska and evolved into a very fulfilling 31 year private practice and hospital service. I moved back home in 2010, bought a farm, joined Mercy Hospital in Centerville part-time and cared for my elderly parents. My father just turned 100 as did my father's farm! Now I feel a need to serve this community which has been so good to me.
Q: What is the main issue facing Appanoose County currently?
A: I want to follow through with our county bond vote and build a modest new Law Center designed with possibility for future expansion. Ultimately this will save taxpayer money by not having to "farm out" prisoners. I want to collaborate with the City to guarantee 911 Ambulance Service for the entire county as an essential service. I would like to see us evolve from a three- to a five-member Board of Supervisors at no increased cost to taxpayers by dividing what we currently pay Supervisors by five. This will give better representation to taxpayers and help prevent one dominant person from essentially controlling the entire board. But most importantly, I want to develop long-range strategic planning for infrastructure repair and replacement and explore efficiencies by unifying overlapping City and County services.
Linda Demry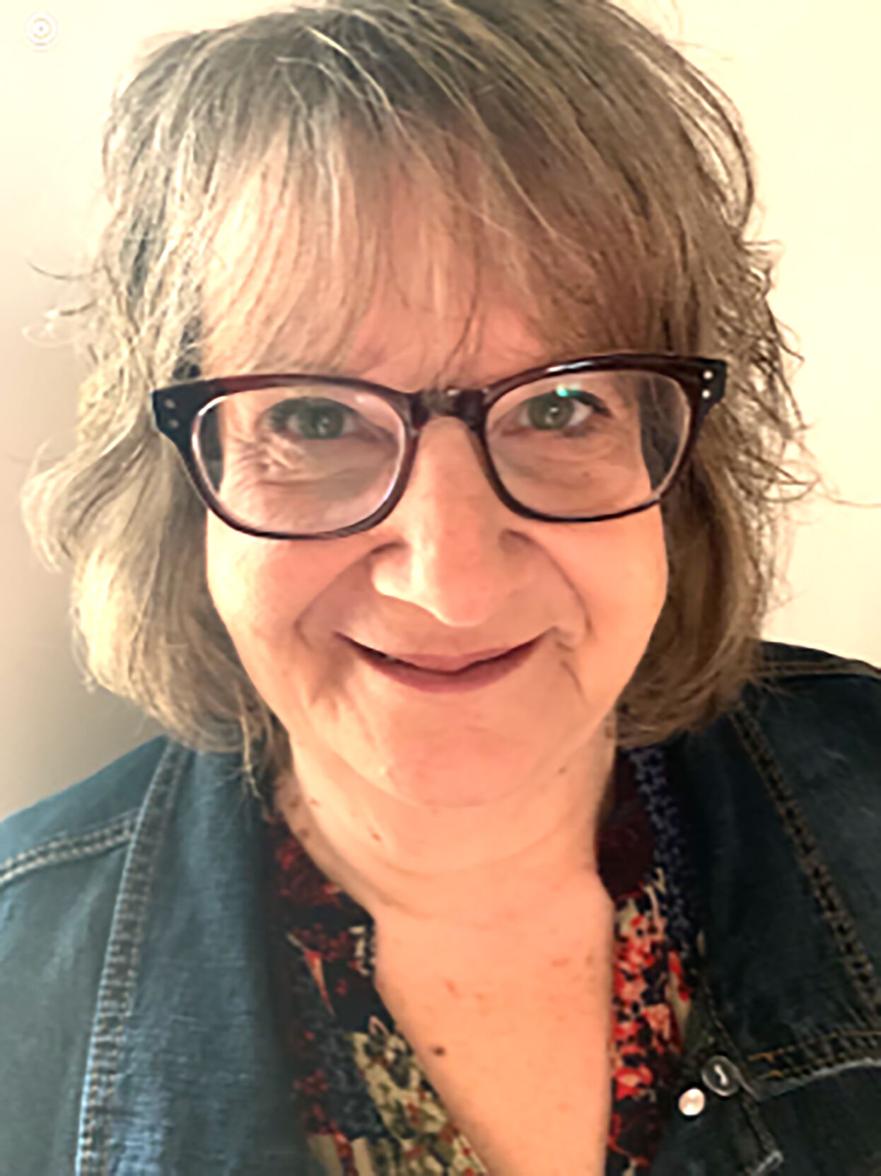 Age: 70
Hometown: Centerville
Party: Republican
Q: Why are you running?
A: I have lived in Appanoose County all my life. I'm concerned about all the residents and taxpayers in the county and want to strive to make it a better county for all.
Q: What is your work and community background?
A: I graduated from Northeast Missouri State with a BS in education and a minor in Accounting. I retired after 32 years as Appanoose County Auditor. I have served on several communities representing Appanoose County in the past 4 years.
Q: What is the main issue facing Appanoose County currently?
A: We are currently in the process of building a new jail after the passage of the referendum. One of the main issues facing the county is the need for quality jobs in the county to keep our young people here. We need job opportunities with salaries comparable to larger communities.
Kristopher Hoffman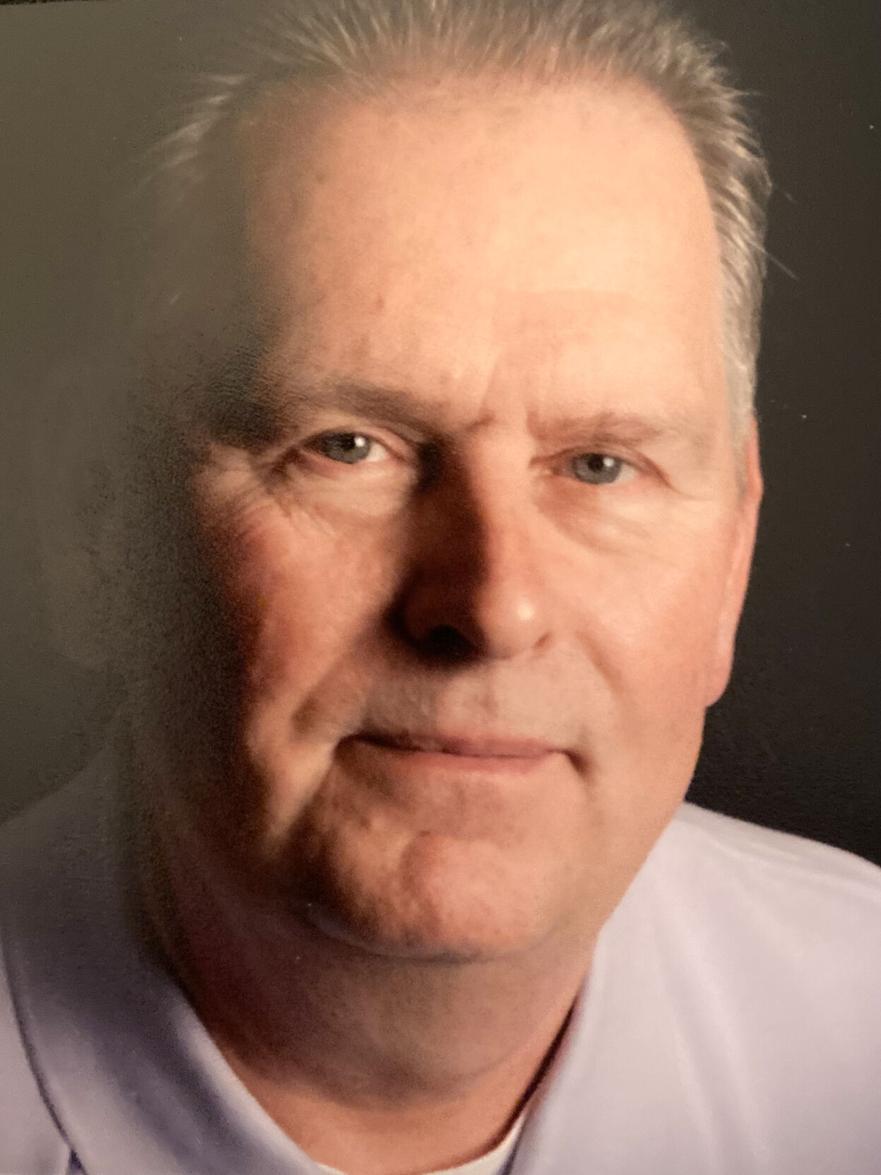 Age: 63
Hometown: Centerville
Party: Democrat
Q: Why are you running?
A: I am running for Appanoose County Board of Supervisors to promote economic development, cultivate high paying jobs by attracting additional business and industry to Appanoose County, work in collaboration with all the towns and rural areas of Appanoose County to help them prosper, provide sound fiscal management and engage in open and honest government. I served on the Centerville Community School Board for thirteen years and worked collaboratively with six other board members, the administrative team, the professional staff and support staff to provide a quality education for the students of the Centerville Community School District. I will bring this collaborative approach to county government and work with all the departments and their employees to provide quality services to all the residents of Appanoose County.
Q: What is your work and community background?
A: I was born and raised in Appanoose County and have lived here most of my life except for a 15-year period when I lived in Iowa City, Iowa with my family. I worked for twenty-seven years as an industrial chemical sales representative for three companies in the Midwest Region. My Grandparents were Barney and Ruth Fuller who owned Fuller Manufacturing Company, my Mother was Joan Fuller Hoffman who taught English at Centerville High School for twenty-seven years and my brother, Mark Hoffman served as Appanoose County Conservation Director. As noted I served on the Centerville Community School Board for thirteen years and three years as President. During my tenure on the school board the community funded the South Addition to the High School, built the new gym at Howar Middle School, improvements at Lakeview Middle School, an additional to Central Elementary and built the Ruggle's Science Center at the high school. I served on the Drake Public Library Board during the first renovation which added the south handicapped accessible entrance, renovated and refurbished the roof, dome and front doors, etc. I am an active member of St. Mary's Parish serving in numerous capacities including adult education and finance.
Q: What is the main issue facing Appanoose County currently?
A: Currently the number one issue facing Appanoose County is the COVID-19 pandemic. It has impacted all aspects of daily life for residents, public and private businesses and industry of the county. If elected to the Appanoose County Board of Supervisors I will work with residents and entities in the county to help navigate the ongoing pandemic as we look to strongly rebound in 2021. I believe we need to look to the future as a county and establish long-range goals and plans. It is essential that Appanoose County has forward-looking plans which anticipate where we will be five, ten and twenty years from now and what we need to do to achieve those plans and goals for all our residents both urban and rural. We need to collaborate with all the communities and entities in the county to see how we can partner with them to emerge from the pandemic stronger in 2021, moving forward. If elected I will work to foster this collaborative approach in an open and honest manner.
Jeff Kulmatycki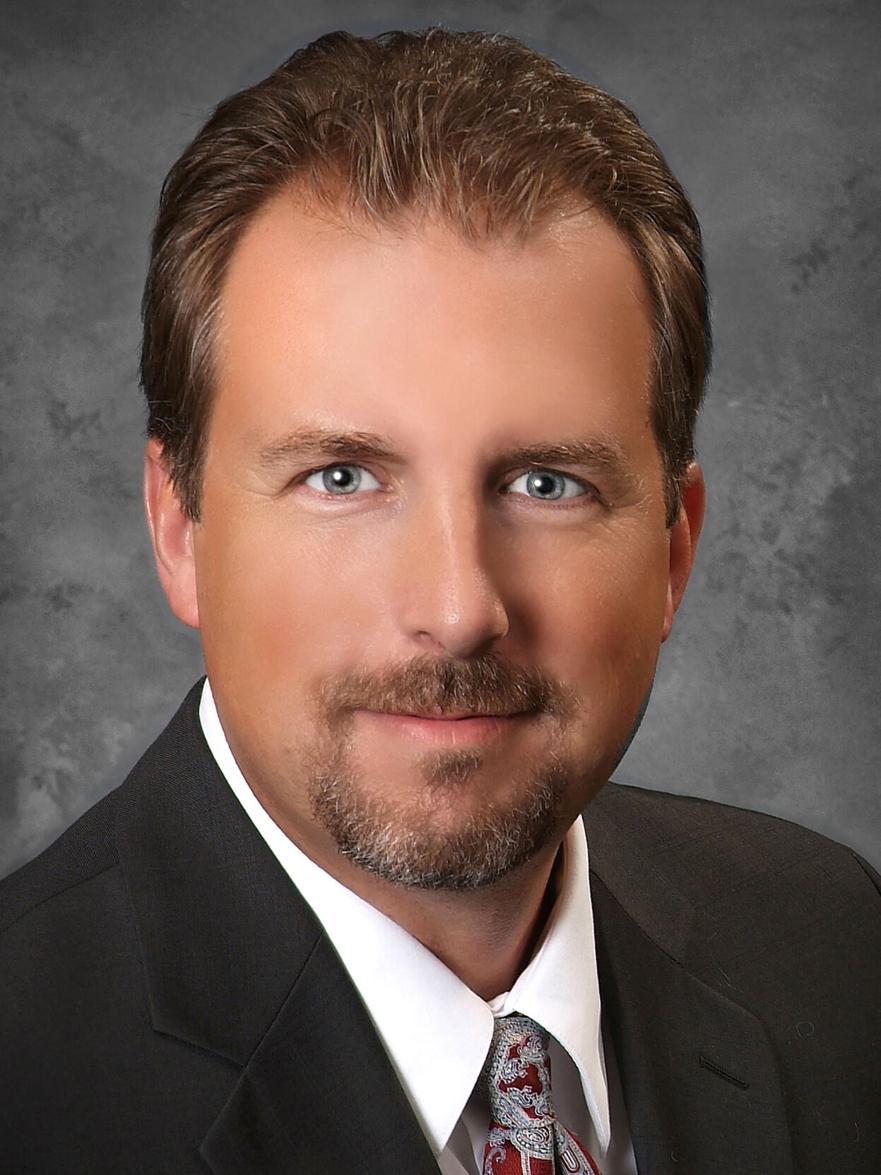 Age: 55
Hometown: Centerville
Party: Republican
Q: Why are you running?
A: I'm running because we need new leadership and new ideas for our county.
Q: What is your work and community background?
A: I am on the Indian Hills Advisory council and the Mainstreet Centerville board. I'm owner of Hawk Insurance Agency.
Q: What is the main issue facing Appanoose County currently?
A: Rural counties in Iowa are at a tipping point as they continue to shrink, we need to reverse that trend. We can do that by encouraging families to move to our county, by highlighting our excellent schools, job opportunities and quality of life. We have a lot to be proud of in Appanoose county but we have a room for improvement. As a supervisor you need to be a steward of the tax payer dollar that means allocating those funds where it best benefits you the taxpayer. We could incentivize new home building by giving a one time payment at closing. It could mean the difference for some families between renting or owning and putting down roots in our communities. We could find new ways to encourage growth in our Ag industry by meeting with local farmers and removing obstacles that stifle that growth. The important thing is to encourage new ideas, talk to the citizens of Appanoose county and act on it. I want to be a part of the solution and help put us on a path to sustained growth. So in twenty years we look back and marvel at how far we have come! I would appreciate your support Nov. 3.
Mark McGill
Age: 56
Hometown: Udell
Party: Republican
Q: Why are you running?
A: I am running for Appanoose County Board of Supervisors because I believe our county needs a strong plan in place to begin retaining more young families. We need to focus on attracting new jobs and businesses to our area that will allow young people a chance to grow in Appanoose County. By retaining young citizens, we will be improving our numbers in our school system as well as building new leaders that will serve our community. Most importantly, I believe we need to work together to improve our county. I am a problem solver; I have the ability to serve in this capacity and I want to be a part of this improvement process.
Q: What is your work and community background?
A: My leadership journey began serving as FFA and senior class president at Moulton Schools, president of two 4-H clubs, and served on area council and the Iowa 4-H Council. I have been involved in many groups over the years. I have been on the Appanoose County Farm Bureau Board, serving as vice president for two years and president for seven years. I have been invested in our youth by serving as a 4-H leader for 17 years.
I have worked for Sinclair Tractor for 32 years serving all customers with their parts needs. This has helped me develop the ability to work with everyone, even in difficult situations.
I have also been involved in the Appanoose County Leadership group this past year. We have looked at Appanoose County's health of citizens, housing needs, and what we, as a group, can do to improve our communities and network together to work on projects.
I've been involved with the jail committee and a spokesman concerning the issues with extraterritorial zoning beyond the city limits.
With my leadership involvement over the years, and my desire to educate myself on issues, I believe this makes me a qualified candidate for the Board of Supervisors position.
Q: What is the main issue facing Appanoose County currently?
A: There are a few main issues on everyone's minds currently in our county. The current Covid-19 and the strain it is causing on our local small businesses, farmers, and families, is something we need to continue to work to improve. We need to work together to support our local businesses and keep them open. They are the backbone of our community.
We also have other local issues facing us in Appanoose County. Our recent jail vote passed the building of a new jail. In moving forward with this, we need to continue making fiscally responsible decisions that keep our tax dollars in our county. Extraterritorial zoning continues to be a concern for many citizens living within these boundaries. The county needs to focus on making decisions that encourage growth and business expansion. Also, internet access for rural families in our county is an issue we need to continue working to improve, encouraging companies to establish locations in our county.
Jim Schweizer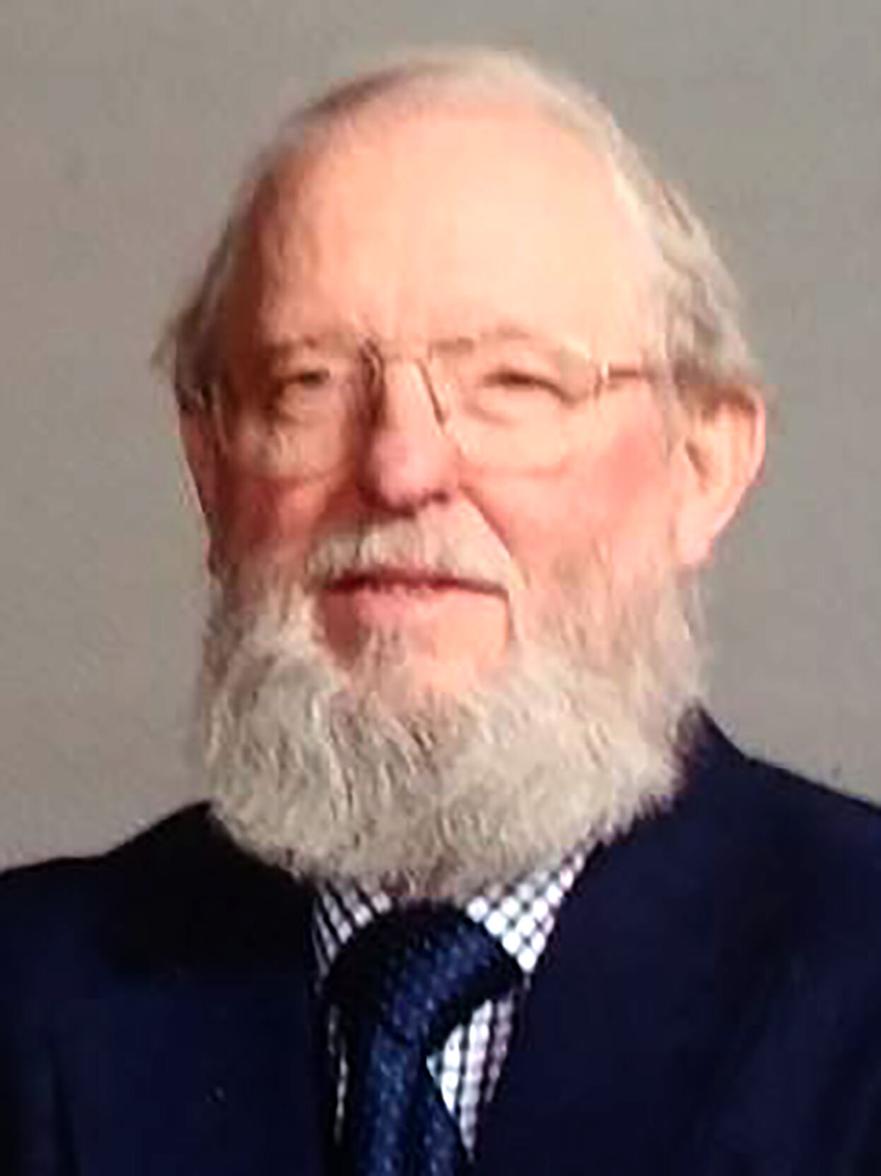 Age: 73
Hometown: Rudd, Iowa
Party: Democrat
Q: Why are you running?
A: I believe I have some expertise that would allow me to serve the community in this capacity. As a near resident of Centerville and a long time farmer familiar with county roads and bridges, I bring experience and another set of eyes to the table.
Q: What is your work and community background?
A: I came to Appanoose county out of seminary and have made my adult life here where I met my wife and raised a family of four college-educated children. I served 11 different churches mostly in a large parish for 40 years. Early in my pastoral work I aided Tai Dam refugee families who successfully relocated to Iowa. As a pastor at Moulton United Methodist Church, I was involved in installing video and sound systems. Several improvements were made to update and maintain the building which was often done working along side the congregation: window restoration, tuck pointing, air conditioning, ramp building, concrete work, roofing, basement renovation, automatic dishwasher installation, etc. I pursued improving housing availability with a number of community entities.I have farmed a large hay operation, worked with switch grass development, and through the Farm Bureau, encouraged diversified farming. I have built two greenhouses and have plans to add a hydroponic unit. I own and operate J. S. Turner Sound doing sound reinforcement at fairs, festivals, and the like. I install video, audio, telephone, data, and security systems.
Q: What is the main issue facing Appanoose County currently?
A: I believe the county would benefit from long-term planning rather than reacting to crises. The jail issue and the mental health issues are two such examples where not enough long-term planning has taken place. I believe the Board needs to establish transparency and develop strategies to share information, advance leadership, and promote the county, its economy, and the various communities here.
OTTUMWA [mdash]Lawrence Eugene Flanders, 79, of Ottumwa, died November 30, 2020 at Ridgewood Specialty Care in Ottumwa. Arrangements are pending at Reece Funeral Home.