OTTUMWA — The second floor of Hotel Ottumwa was transformed into a Winter Wonderland Friday as children and families came to write letters to Santa and have their pictures taken with him.
That was just the start of the event. American Home Finding Association began hosting the Winter Wonderland event last year.
"We just thought it would be a fun way to get the community together and raise some money for the agency," said Tammy Forseen, I-Smile coordinator.
While entry to the wonderland was free, several items were up for silent auction. "Each department of American Home Finding did a themed Christmas item, such as a tree or wreath, and community members also donated items," said Kolby Streeby, youth counselor.
"This year, we also have vendors that make hand-crafted items, and we have 10 more vendors this year," she said, with the vendor fee going back to the agency.
There was also a bake sale. Forseen and Streeby, fundraising co-chairs for the organization, estimated about 60 dozen cookies had been donated by those supporting AHFA. Customers were able to go through and "hand pick their custom dozen for a small fee," Forseen said.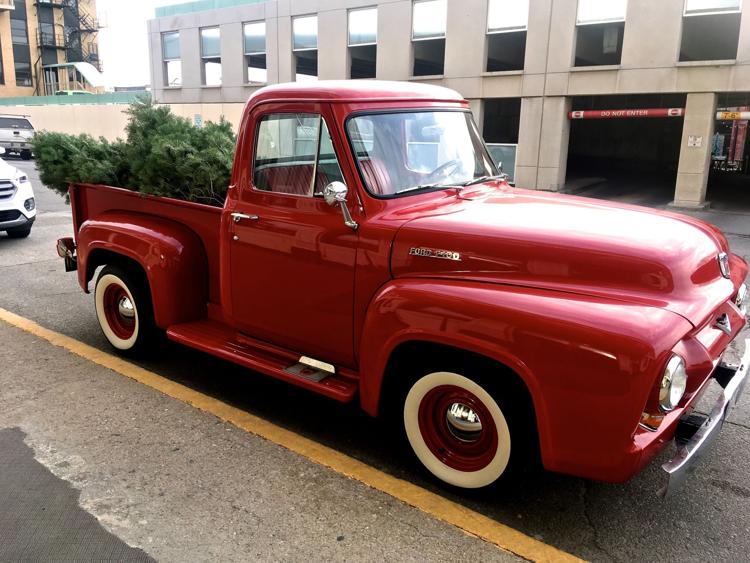 But the event is also about families and children. "I like to add fun touches that are free so everyone can come and have a good time," she said. A free hot chocolate bar was set up, complete with wooden spoons dipped in candy and chocolate she and her husband had prepared.
To top it off, the event had the "real" Santa available for photos, Foreseen and Streeby said. Two scenes were prepared for the photos, one a "baking with Santa" scene that was available prior to the event by appointment. The second, the traditional visit with Santa by a Christmas tree, was held during the main event first come, first served.
As children waited for their turn, they could write a letter to Santa or draw in coloring books. "If they put their addresses on those letters, they will get a letter back from one of Santa's elves," Streeby said. The elves in question are students from the Teen Outreach Program at Ottumwa High School and the Accelerated Career Academy.
While Forseen and Streeby didn't have an exact number of guests they were preparing for, they were prepared to be busy like last year. This year, they were hoping to keep track of numbers.
"We never know how many will show," Streeby said.
They were also looking ahead to the next big event. Tickets for the annual Chocolate Lovers Benefit, held each February, were also available for purchase at the Winter Wonderland.