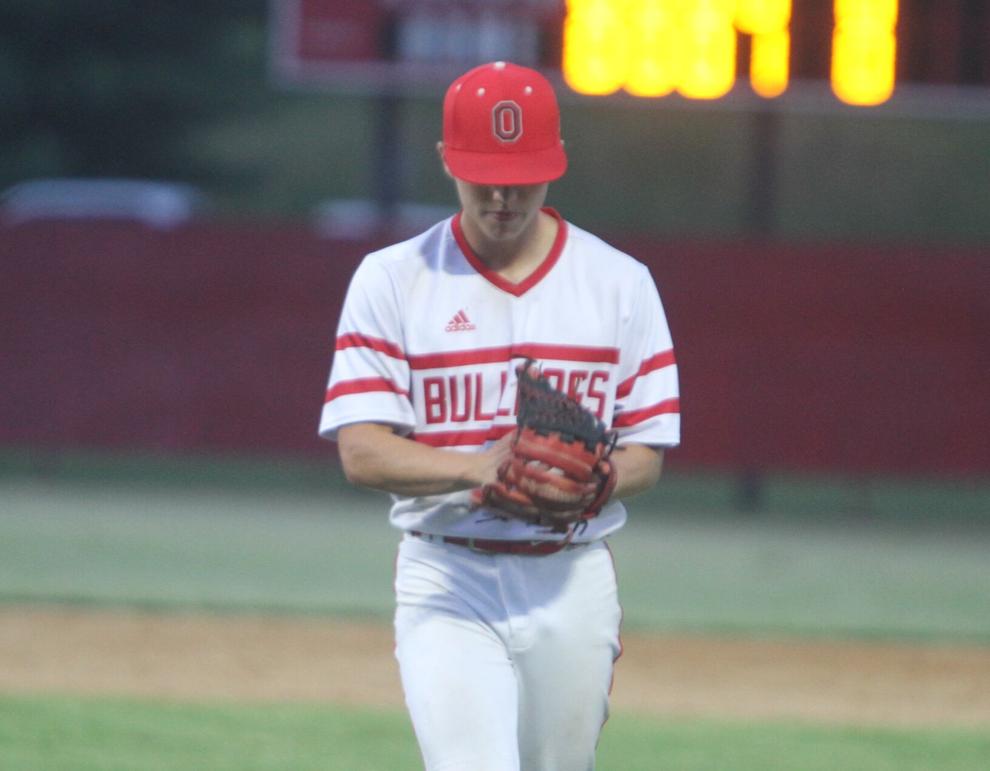 OTTUMWA — It was Colton McKinnon's world Friday night at Legion Memorial Field. Everyone else was living in it.
The Bulldogs (28-9) opened their anticipated postseason at home against the Cedar Rapids Washington Warriors (10-27) in the Class 4A, Substate 6 first round with the Bulldogs looking to get one step closer to their first trip to state since 2006.
The offense was subdued on both sides during the night, but the Bulldogs took care of business and defeated the Warriors 1-0 while their pitching dominated.
Ottumwa turned to McKinnon, the team's most effective pitcher this season with a 0.46 ERA and just two earned runs in his 30 innings pitched, as the No.1 seed in its substate grouping to open the first round. And he delivered a gem.
The senior right-hander tossed a seven-inning no-hitter, the first of his career, while striking out nine batters. McKinnon was mobbed by teammates and coaches on the mound after the final strikeout of the night, giving the Bulldogs their first win in the postseason in quite a while. Coming into Friday, Ottumwa had lost four consecutive postseason games, including losses in the last two home substate games in 2018 and 2019.
"He's a pretty selfless person. But he would have understood if we would've brought him out in that situation. We have so many kids on this team that know how to come up big when they're asked to," Jaeger said.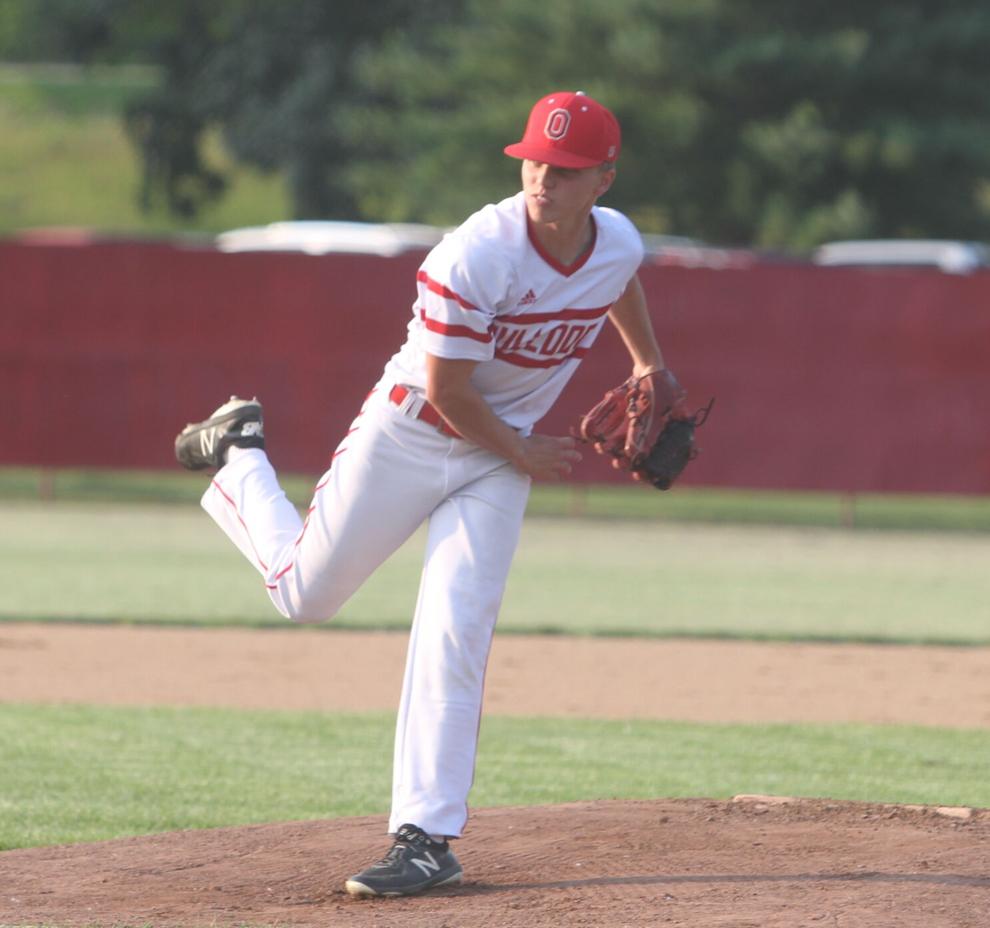 McKinnon's brilliance on the mound led the charge, but Ottumwa needed a spark at the plate as well after losing senior third baseman Jesus Jaime to a shoulder injury in the third inning. Jaime, who leads the Bulldogs with a .524 batting average and 35 RBIs, attempted to track a foul ball near the Warriors' dugout, but ended up tumbling over the fence nearby. Jaime returned to the Ottumwa dugout after the inning was over wincing and holding his right shoulder in pain.
Jaime would not return to the game and spent the rest of the game getting ice on his shoulder. Jaeger said there is no official word on his status but said the goal is to bring the Bulldogs' best hitter back for Wednesday's substate final.
"Our goal is to at least have him back for Wednesday. If anything we can just use his bat because we got guys that can play over at third," Jaeger said.
Jaime's injury gave McKinnon another big reason to throw hard and keep filling up the strike zone. With McKinnon and Jaime both being seniors and having played with each other since they were 14-years-old, McKinnon wanted to bring all he could for Jaime.
"Jesus went down early after diving over that fence and from there on out I feel like I had to pitch for him. He's one our best hitters and one of the souls of our team," McKinnon said.
McKinnon used the home plate umpire's zone to his advantage, pumping fastballs low and away, occasionally sprinkling in a curveball or two. But even as the innings were adding up and the scoreboard still read '0', he just wanted to keep the Bulldogs ahead.
"Honestly, I was just trying to keep a one-run lead, I didn't care how many hits there were," McKinnon said.
After one hit through three innings, Ottumwa's bats came alive from key contributors in the middle of the lineup in the fourth. Mitch Wood smacked a leadoff double into the gap in right-center, only for Jaime's replacement at third Theron Royer to lay down a perfect bunt that dribbled down the left field line to put runners on first and third with no outs.
The Bulldogs got two-straight outs and were in jeopardy of stranding Wood at third base. Adam Denniston got the job done. The senior catcher sent a single back up the middle of the infield, scoring Wood to give the Bulldogs a 1-0 lead.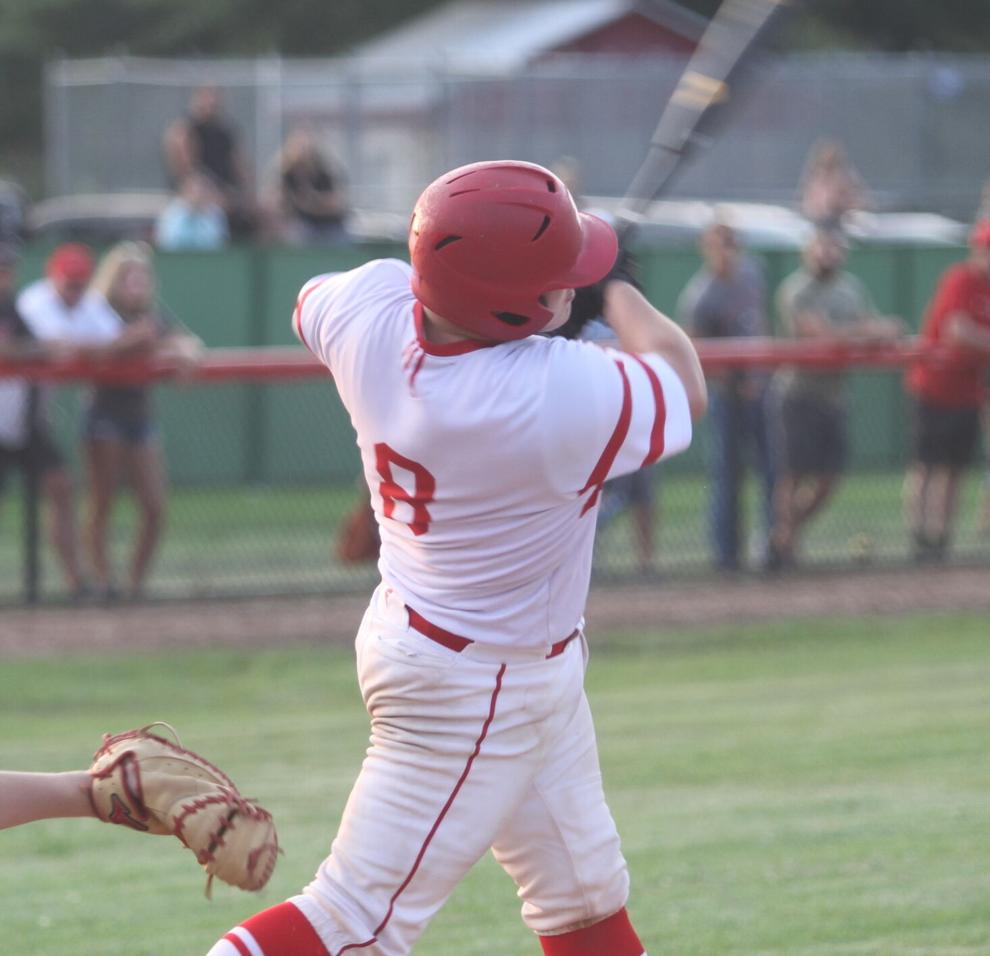 "We had to get down and grit it out and win that for him [Jaime]," Denniston said.
The game-winning RBI was Denniston's seventh hit of the season and fifth RBI.
Jaeger said Denniston, Royer, McKinnon and many other Bulldogs stepping up fit in line with what Ottumwa has built all season: Depth. The Bulldogs' head coach in his ninth season at the helm said the 2020-21 roster has the hunger it takes to make it back to state and said the depth at the most important positions showed up again on Friday.
The Bulldogs, now 29-9 overall, will host the 4A substate 6 final at Legion Memorial Field on Wednesday in search of another special moment in a historic season.
"I hope this is the start of something special. And I think it will be," Jaeger said.
The Bulldogs will be back at Legion Memorial Field Wednesday night to face the winner of Monday's game between Iowa City High and Burlington, one win away from a trip to state.