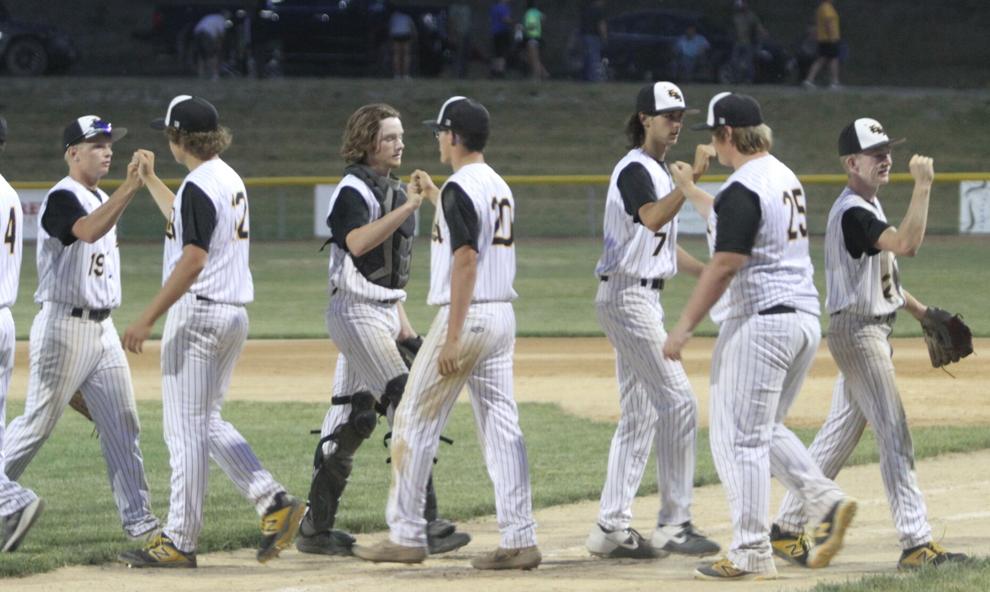 EDDYVILLE — There was no pressure for Eddyville-Blakesburg-Fremont to win over the third-ranked (2A) Mid-Prairie Golden Hawks.
EBF head baseball coach Thomas Hallgren told his team before Wednesday's double-header to come to field ready to play and play disciplined enough to have a chance at the end. But he made sure to tell them there was no pressure to grab a win.
The Rockets ended up changing the expectations, sweeping the Golden Eagles in consecutive 5-2 wins in Eddyville.
"The message to the guys was, 'There's no pressure to win tonight, we just needed to play well,'" Hallgren said. "We knew they were a good team and we knew we had to compete. I'm just glad the guys never let up."
How did the Rockets pull off one of the biggest sweeps of their season? Mid-Prairie gave them too many chances to climb back in and steal two wins.
The Rockets let Mid-Prairie mismanage situations with runners on base and balls in the infield right from the start in game one. EBF began the first at the plate with a walk, followed by an error to put Jared McCrea on first base and Devin Jager to third. After a wild pitch, Jager scored from third to give the Rockets a 1-0 lead. For those keeping track, the Rockets still had yet to tally a base hit.
Reilly Flaig took care of that. The senior sent a double into the outfield, scoring McCrea to make it a 2-0 game. The next two batters for the Rockets would reach on an error, scoring a third run in the inning and a hit-by-pitch, only for the inning to end with a strikeout but with a 3-0 lead.
But the message was clear from then on: If EBF wanted to beat a good team like Mid-Prairie, mistakes would need to turn into runs.
"[Mid-Prairie] isn't coming down here just to mess around, there coming to play, they want to play and they know we're a good team and they're not just going to throw away," Flaig said.
"Free bases was really what it came down to in this game and I think what happened to them is they made mistakes on top of mistakes and it came back to hurt them."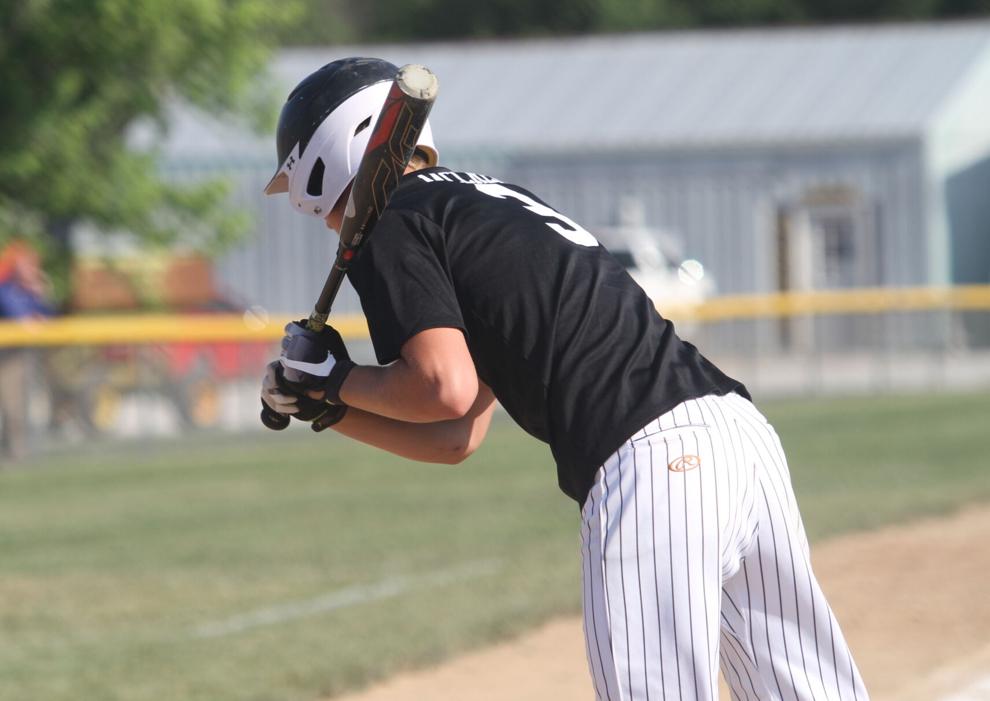 After the three-error inning to open the double-header by Mid-Prairie, the miscues kept coming. Over the next five innings in game one, the Golden Hawks would commit two errors commit three walks and throw six wild pitches.
In the bottom of the third, EBF would load the bases after drawing a leadoff walk, then watching two fielding errors by the Golden Hawks' infield transpire. Tanner Ray would step into the box with chance to deliver another blow. The junior would slap a two-run single over the second baseman's head to give the Rockets a 5-1 lead.
"If you're going to beat good teams and you're going to be a good team, you have to score when you have the opportunity. And you can't miss opportunities," Hallgren said. "If they make a mistake, we have to cash in and that's been our message for a long time and we did a really good job of taking advantage."
It was a similar story in game two, only the Mid-Prairie giveaway would come much later than it did in game one.
Mid-Prairie held a 2-1 lead going into the bottom of the sixth, hoping to at least earn a split against the Rockets. But then the mistakes came. And they piled up fast.
McCrea would leadoff with a single to left field, only for a botched pickoff attempt to send McCrea to second shortly after. Ethan Davis would reach on an error in the next at-bat for EBF, putting McCrea at third. Flaig would lay down a sacrifice bunt to tie the game at 2-2.
Caleb Noble was due up next, with the senior reaching on another infield error by the Golden Hawks (10-4), scoring Ethan Davis to make it a 3-2 EBF lead. The next batter Zach Leonard would be hit by a pitch, putting Braxton Malloy at the plate. Malloy would hit a towering fly ball to left center field, only for it to drop right at the warning track, forcing runners to stay at their bags to load the bases for Blair Francis.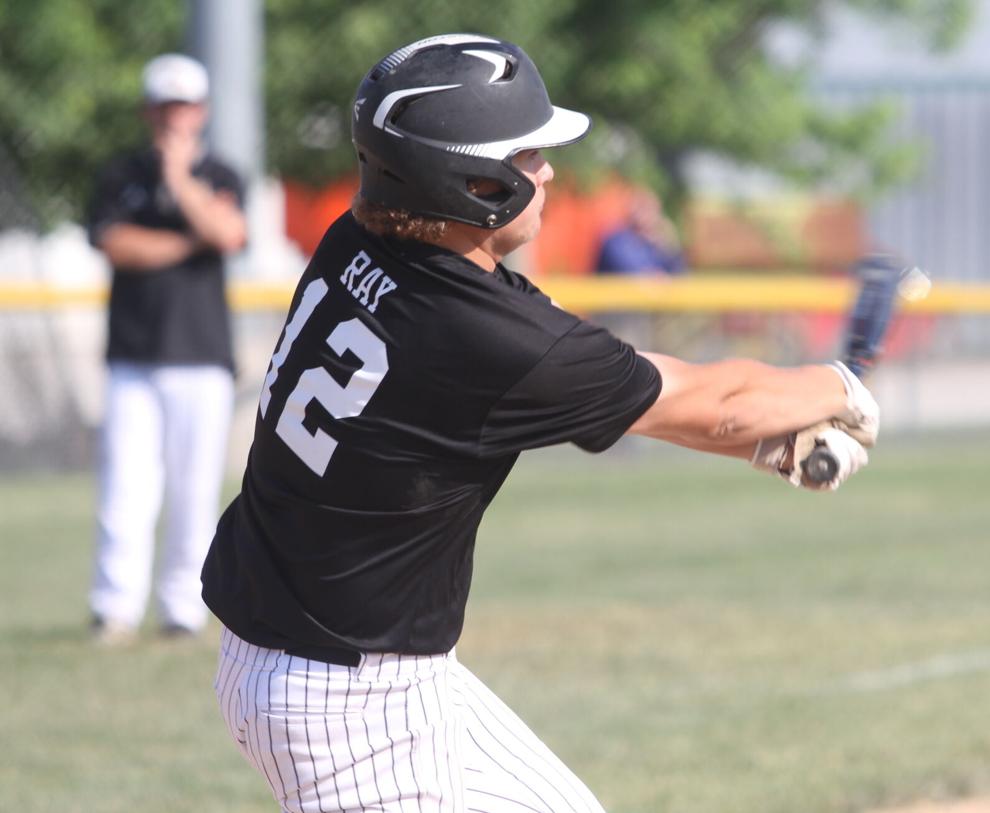 Francis bunted to the pitcher, but the Golden Eagles made an offline throw to the plate, bringing home Noble and Leonard to make it a 5-2 game. And that was that.
Over the course of the double-header, Mid-Prairie committed 12 errors and managed seven total hits.
Noble said the sweep obviously provides great confidence for EBF going forward, putting the Rockets at 13-4 on the season and pushing the Golden Eagles back to 10-4. 
Scoring runs, stealing bases and grabbing two wins over the third-ranked team in the state is something Noble wasn't surprised by after the game. He said his team showed grit and an attitude of never backing down.
"We're never going to lay down and die for someone," Noble said. "That shows how tough we are to bring momentum back at any point."
EBF (13-4) will travel to face the Cardinal Comets just north of Eldon on Friday at 7 p.m.