BLOOMFIELD — A battle for first place in the South Central conference was on the line Friday night at West Sports Complex between two of the area's best softball teams. It was only fitting to be a tight clash all the way through.
Fifth-ranked (3A) Eddyville-Blakesburg-Fremont took the 1-0 win over the Mustangs, thanks to another lights-out night in the circle from freshman Brooklyn Bettis. The freshman ace for the Rockets threw seven innings, allowing no runs on five hits and worked here way out of jams all night to keep the Rockets undefeated record alive, now at 14-0 overall.
And that's just what EBF head coach Tony Fenton expected out of his ace when they needed it most.
"She's been really hitting her spots lately and keeping hitters off-balance," Fenton. "We didn't really throw much outside of fastballs but she does put movement on it so anyone's going to have a tough time against her."
Bettis' steadiness in the circle made the top of the first inning that much more important in hindsight for the Rockets.
Megan Lobberecht would smack a single up the middle of the infield with two outs in the inning, bringing up the clean-up hitter Emma Lenox. Clean-up she did. The senior roped a double to the outfield fence, scoring Lobberecht to give EBF a 1-0 lead right out of the gate.
And that's all they needed to lay claim to a comfortable lead atop the South Central standings.
"We like to jump out to leads but who would have thought that at that point that was going to be the run to win the game," Fenton said.
The Rockets didn't exactly blast off offensively like they're used to, coming into Friday's contest averaging 10.8 runs a game and winning by a seven-run margin over their opponents.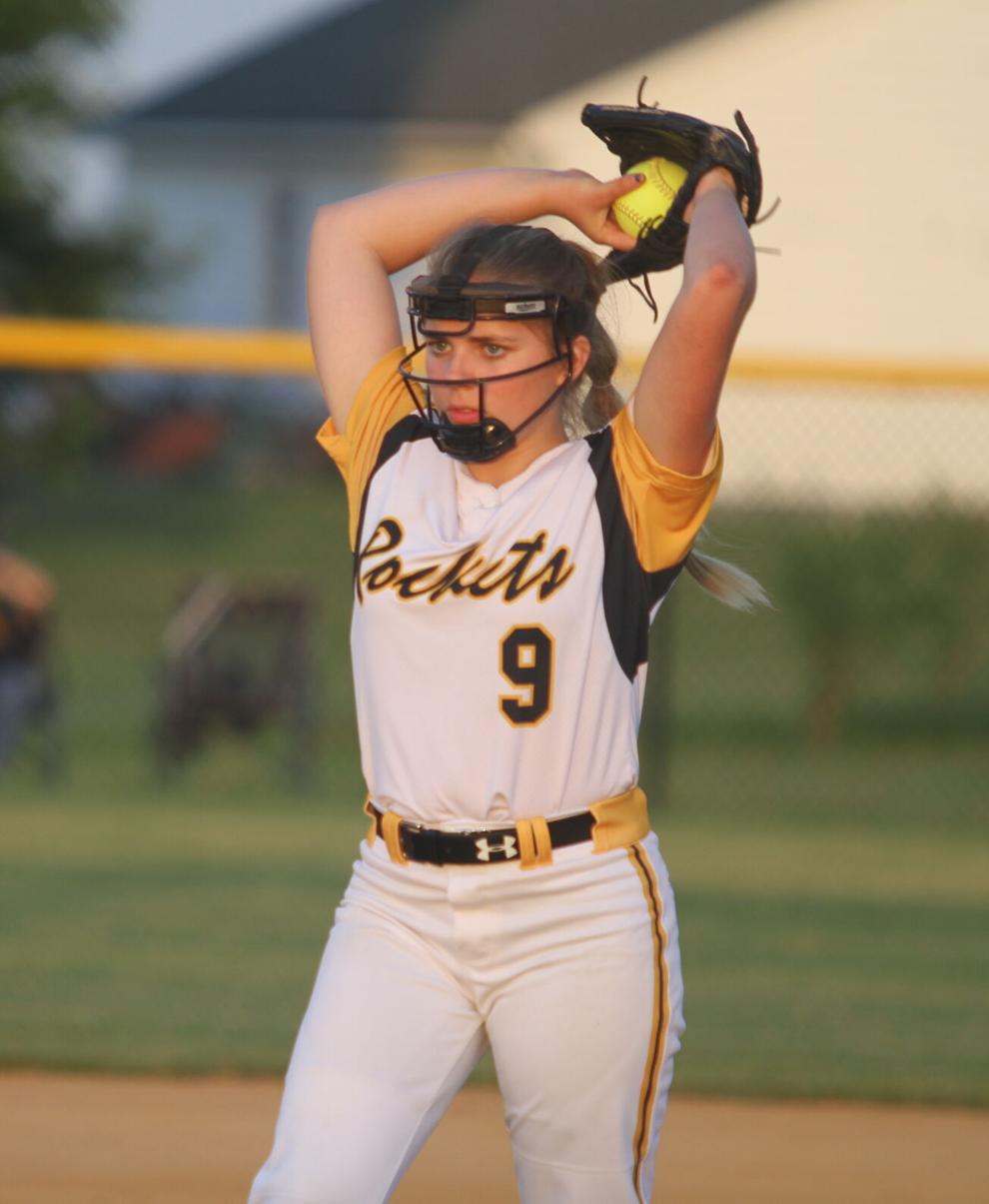 It was the first time all season they've scored less than three runs.
With an early lead at her sails, Bettis said she found herself hitting her spots with precision all night, painting corners and seeing ground-balls go her way in spots all night.
Her execution forced Davis County to leave five runners on base, including two chances with runners in scoring position.
"It was kind of stressful there at the end because you knew it was so close and they had people on but we ended up executing when we needed to and we won," Bettis said.
After her seven-scoreless outing Friday, Bettis has now pitched her last 21 innings with 25 strikeouts and just three runs allowed.
Davis County head coach Zach Dunlavy said chances came and went for the Mustangs against Bettis, with most of the runners in scoring potion coming with two outs on the board.
And with the Mustangs getting a quality start from Madeline Barker's seven innings of work with eight strikeouts, it made the loss that much tougher.
"Tonight it was for sure a game of inches with these pitchers," Dunlavy said. "But hat's a really good team and we didn't execute when we had chances."
The Mustangs had a chance in the bottom of the seventh, with Madison Dunlavy hitting a double with two outs, but was called out at second base for having her body come off the bag momentarily. And with that, EBF took the win.
"I told them, 'Hey, that's an undefeated team that's been scoring tons and tons of runs all season and we were right there with them till the end,'" Dunlavy said.
These two teams who won't face each other until the regular season finale at EBF on July 1, with both coaches agreeing that Friday night served as a barometer for where each team's halfway point in the regular season truly was.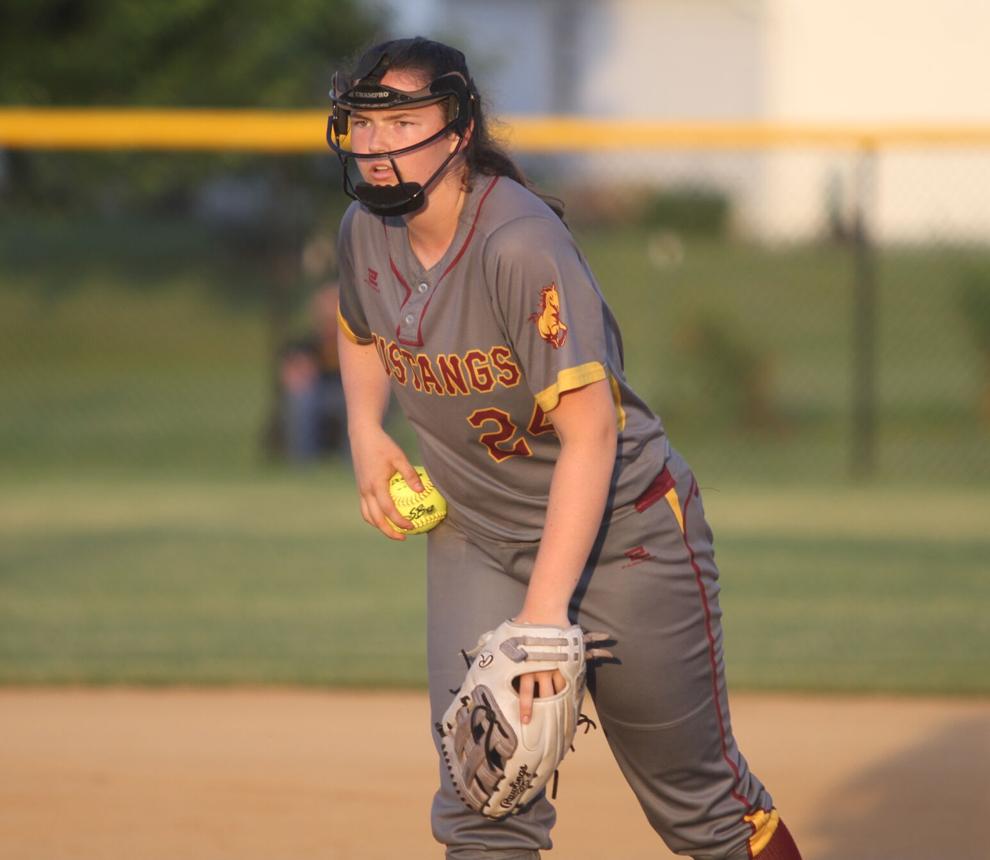 For Bettis, she sees big things from the Rockets and expects a similar outcome next time around.
"I think we have a good lineup and we can go far this year," Bettis said.
Davis County will begin the 49th EBF Invitational Tournament on Saturday against the BGM Bears at 10 a.m. The Mustangs then take on the ninth-ranked (1A) Sigourney Savages at 3:15 p.m.
Fifth-ranked (3A) EBF will face No. 9 (1A) Sigourney to open their home tournament on Saturday morning at 10 a.m.