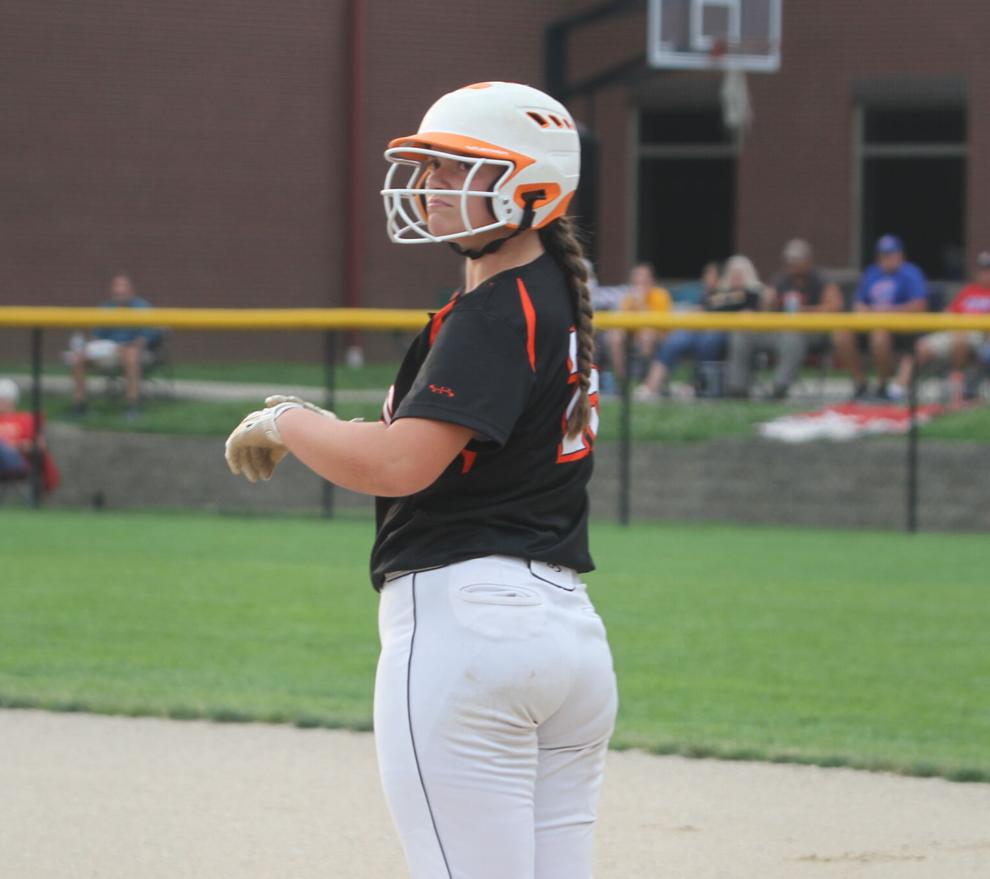 CARLISLE — Hannah Simpson began to choke up as she thought of all that this year's No.10 (4A) Fairfield Trojans softball team accomplished together after falling to the No.4 (4A) Carlisle Wildcats in the 4A, region 4 championship on Tuesday.
The junior had one of three total hits for the Trojans in their 8-0 loss on a single up the middle in the first inning, but said Carlisle showed they were the better team throughout the night. It was the fourth time the Trojans would be shut out.
But through the tears and the heartbreak of coming up so close to a trip to Fort Dodge, Simpson could say confidently the Trojans would be back next season.
"I see us going to state and I see us getting a state title," Simpson said.
And with all but one senior leaving, Simpson said bringing back so much experience will only make Fairfield stronger heading into next season. It was too far out for Simpson to project what it would take to get over the hump if Fairfield makes it back to a regional championship setting, but said her teammates would be the biggest reason why.
"You can't do anything without teammates and they're always there for me," Simpson said as she began to choke up. It's sad to not to be able to grab that flag but our team is going to work hard in the off-season to we can get back here."
Fairfield starting pitcher Cory Engle has been the Trojans' ace all season, coming into Tuesday with a 3.15 ERA and 168 strikeouts. But the sophomore struggled with command and the Wildcats capitalized.
Engle threw six innings, giving up eight runs on three hits, while walking nine batters. She came in averaging 3.2 walks an outing before Tuesday's loss.
But Engle is still just a sophomore, a note that Fairfield catcher Jenna Norris pointed out postgame after walking twice and hitting a single. Norris said if Fairfield wants to get back to Fort Dodge next season, developing a deeper pitching rotation and giving Engle more chances to learn from tough losses like Tuesday will help.
"I have confidence we will make it here again," Norris said. "We just need a little more experience in our pitching because she [Cody Engle] is a only a sophomore. And we also have to be ready to come play every single game."
Fairfield head coach Bob Bradfield knew that Carlisle would want to play small-ball against Fairfield. And it couldn't have been clearer after Carlisle opened up the scoring in the first inning after stealing home after a pop out in the Fairfield infield. Engle made her way back into the circle but had never called time and Norris had her back turned to the field, allowing the runner on third to sprint home fro the game's first run.
The Wildcats' presented the most trouble when they got on base with less than two outs, a game-plan Bradfield knew the Trojans had to stop if they wanted to win. But they couldn't contain the Wildcats on the bases. Carlisle stole nines bases and used their combination go slap hits and perfectly-placed bunts to confuse the Fairfield defense.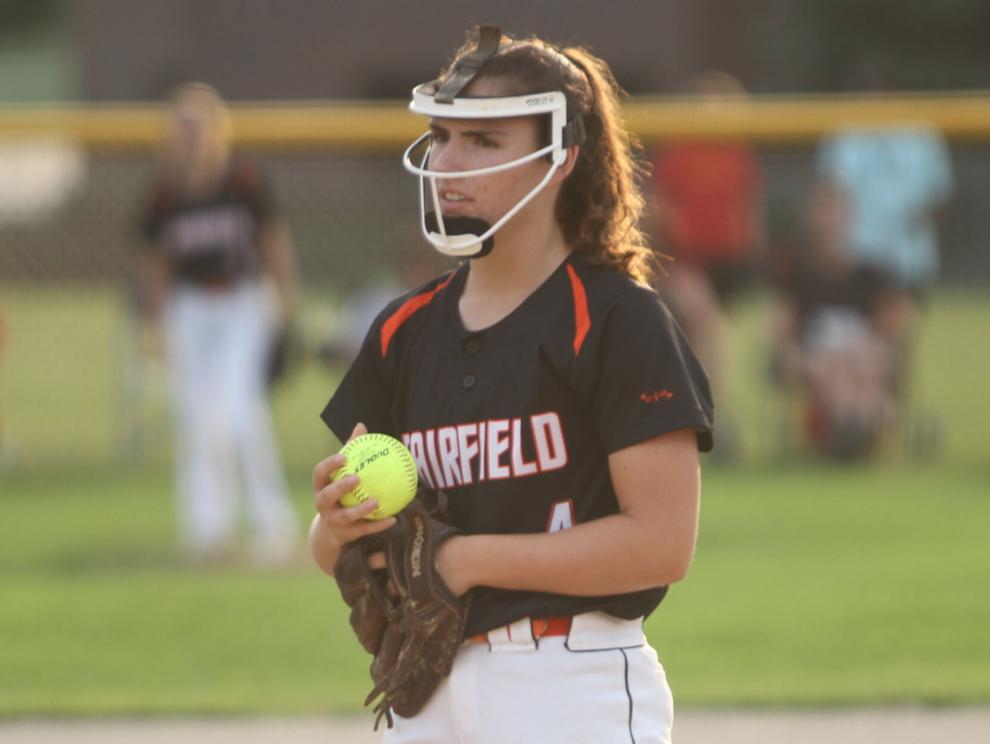 "Carlisle's got a good team. They put pressure on you. If you make a mistake, if you walk a lead-off batter it makes it tough," Bradfield said.
Engle's walk issues gave the Wildcats the formula they needed to advance, but Bradfield said the Trojans will have the come back next season with deeper pitching like Norris suggested. Double-headers and tight post-season games require as many bodies as a team can muster and Bradfield said the Trojans faced that harsh reality Tuesday night.
"We have to find a second pitcher behind Coty," Bradfield said. "Otherwise, you're asking for trouble continuing to show teams the same arm over and over."
The Iowa High School state softball tournament will begin July 19 at Harlan and Hazel Rogers Sports Complex in Fort Dodge. No.4 Carlisle will face No.5 Boone in the first round on Tuesday at 1:30 p.m. to start the state tournament.